5 Ways Movies Fake Racial Diversity
Posted by NALIP on July 09, 2016
Did you catch that rom-com with the Asian male lead? Or that horror film with the ensemble cast of Black and Latina women? Well, you probably didn't – because diversity in movies is severely lacking.
That doesn't mean Hollywood movies don't pay lip service to diversity. But there are several ways in which films appear to serve diversity while they actually ghettoize, patronize, or otherwise marginalize characters and actors of color, making them subordinate to white ones. We'll show you just how later.
Hollywood's lack of diversity was on full display when the Academy of Motion Picture Arts & Sciences failed to nominate a single actor of color for Oscars in both 2015 and 2016, sparking the viral hashtag #OscarsSoWhite). Minorities accounted for a mere 12.9 percent of lead roles in 163 films surveyed in 2014, according to the 2016 Hollywood Diversity Report. Diversity in film casts has decreased even more since the last report.
Because characters of color are rare on screen, when they appear, they carry " the burden of representation," which means that they are a symbol or representation for an entire community, Frances Gateward, assistant professor of media theory and criticism at Cal State Northridge, told ATTN: via email. "For white people, this is not a problem, because their roles are so varied and so numerous that audiences do not see them as representatives of the white community, but simply the individual characters," Gateward said.
"For many, film and popular culture may be the first introduction to a culture," Gateward said. "So once we get past the problem of invisibility (no representation at all), we have the issue of problematic representations. And it is not just stereotypes: It is the way characters function in the overall narratives."
Here are five ways that movies trick us into thinking that they are more diverse than they really are:
1. People of color are featured only as tokens of diversity, with no story of their own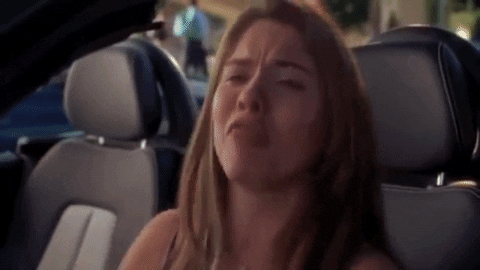 Tokenism is when a character of color's sole purpose in a movie is to support the white characters or to act representative of an entire race. Tokenism adds a veneer of diversity but is no more than "a kind of 'Uncle Tomism,'" Gateward said:
"It provides a kind of hip 'coolness' to the white character and shows that he/she is not racist. But the person of color is there just to support the white character, usually emotionally, or to provide comic relief. In fact, you can even do this without even having people of color in the movie. Filmmakers can, and often do, use Black music for this purpose. Make white people sexier by using R&B, such as in "Something's Gotta Give." [In the recent release "The Nice Guys,"] Black '70s soul music is used to add to the atmosphere and tone of the film and to enhance the two white male leads' masculinity and level of funkiness."
Or take Lil' Kim's and Gabrielle Union's characters in the 1999 movie "She's All That." Lil' Kim barely has any lines, and she and Union's main role is to support the storyline of the main character, Laney Boggs, an artsy white high school student played by Rachael Leigh Cook, VICE reported.
Movies have depicted other racist tropes beyond the Black sidekick, such as the magical Asian, the spicy Latina, and the hot Roma (otherwise known as Gypsy) woman.
2. People of color get screen time but not as much dramatic agency as white characters.
A movie can exhibit hyper-tokenism: A person of color has increased screen time, dramatic involvement, and presence in promotional images. But only the white characters have full dramatic agency by the end of the film, Indiewire observed.
A prime example? "Star Wars: The Force Awakens." Finn, a Black character serving as a symbol of racial inclusiveness for this franchise reboot, is knocked unconscious during a climactic battle scene and remains unconscious for the rest of the film. Indiewire discussed the most destructive aspect of hyper-tokenism:
Hyper-tokenism seduces the Black audience to remain loyal to white film franchises and white-controlled film studios, who are only exploiting that loyalty as a means of increasing the box office of their white films, with little to no intention of increasing the budgets, number of productions, or worldwide distribution of Black films.
Gateward said that this is a particularly infuriating but common way that people of color are denied their humanity in movies, citing the blockbuster film "Interstellar" as another example:
"We see Anne Hathaway and Matthew McConaughey missing their loved ones and being missed by them. Lots of tender close-ups and lots of tears. But we don't see any kind of familial relationships for Romilly (David Gyasi). No one mourns him — either for the sacrifice he makes in leaving Earth or even when he is killed."
3. People of color get only certain stereotyped roles.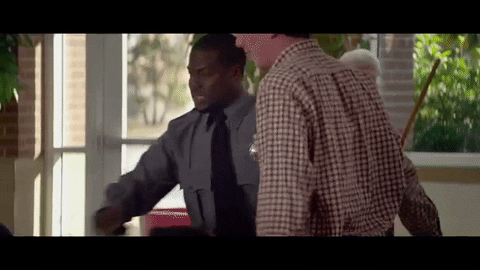 If you've seen a Black actor in a film, it's likely that he played a police officer or an FBI agent. This is an example of giving actors of color only certain types of roles. From Morgan Freeman in the 1997 drama "Kiss the Girls" to Kevin Hart and Ice Cube in the 2014 comedy "Ride Along," the role of the Black police officer or detective is a role that often goes to Black actors. But relegating actors of color to one type of role is not progress.
Black officers tend to be scenery in films more often than not. Depictions of white police officers dominated the police crime genre, appearing as the lead or joint lead in 89 percent of such films, while African-American officers were leads in only 19 percent of such films, according to an Indiana State University study.
Repeated stereotypical roles greatly affect the ways people of color see themselves, Gateward explains. "Not only do [they] inform what people can aspire to be, it effects how society sees them," she said. She pointed to actress Lupe Ontiveros, who has played a maid more than 150 times, as an example of a stereotype portrayed over and over again in movies and television.
4. A Black actor gets a role that does not acknowledge obvious elements of race.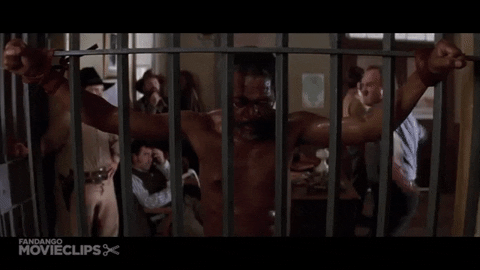 In the 1992 Western "Unforgiven," Morgan Freeman plays Clint Eastwood's sidekick. He is whipped to death by a sheriff played by Gene Hackman in a scene that recalls historical lynchings, but without a whisper of a suggestion that his character's race has anything to do with it, The Spectacle said. At the time, film critic Roger Ebert didn't point out the element of race in his review of the film, describing the murder of Freeman's character as follows:
"The long final act of the movie involves William Munny's [Eastwood] desire to avenge the death and public humiliation of his friend Ned [Freeman], whose corpse has been put on display in a box outside the saloon."
This type of treatment is based on the assumption that we live in a post-racial society, when in fact we're not. From the workplace to the prison, racial disparities still exist.
Another way films ignore race is by portraying characters of color without friends, families, or communities, Gateward said. "If I remember correctly, the police detective played by Jimmy Smits on "NYPD Blue" died, and while in the hospital, the only people shown to visit him were the other cops. Similarly, it seemed incredulous to me that in "Monster's Ball," Leticia (Halle Berry) had no friends or family with her on the night of her husband's execution."
5. White saviors take up most of the screen time in a story about the oppression of people of color.
There are a few successful Black directors telling stories about Black people (Spike Lee, Forest Whitaker, Carl Franklin). But Hollywood still tends to tell stories of Black oppression from the point of view of a white savior or witness, The Spectacle reported. Consider Sissy Spacek in "The Long Walk Home" (1990), Barbara Hershey in "A World Apart" (1988), Donald Sutherland in "A Dry White Season" (1989), and Gene Hackman in "Mississippi Burning" (1988): All had more screen time than their Black counterparts. In such films, Black people are relegated to the background, even though the movies are ostensibly about the plight of Black people.
An exception to the rule: the 2014 movie "Selma," which chronicled Martin Luther King, Jr.'s campaign to secure equal voting rights, had a cast of mostly Black actors.
"There is a kind of narcissism [in] Hollywood about whiteness," Gateward said. "Even when the films are not about them, they are still centered. There is always the excuse that either these 'foreign' or 'other' cultures are so different that we need a guide to lead us through or that films with non-white people at the center do not sell overseas. We hear the same excuses over and over, yet there are always examples that prove this thinking to be wrong."
Here's what Hollywood is doing.
In reaction to the #OscarsSoWhite controversy as a result of a majority of nominations going to white people, The Academy of Motion Picture Arts and Sciences announced in January that they would "commit to doubling the number of women and diverse members of the Academy by 2020."
Earlier this week, The Academy followed through and made a record-breaking move to help fix its diversity problem, sending out a historic 683 new member invitations, 46 percent of those were to women and 41 percent went to minorities, according to The Hollywood Reporter. But there's still a long way to go. As The Los Angeles Times reports, these new invitations only bump the overall academy demographics from 8 percent people of color to 11 percent.
Check this out on attn.com