Partner News 5/24/22
Posted by NALIP on May 31, 2022
Los Angeles Latino International Film Festival (LALIFF) 2022
We are happy to announce our support of LALIFF2022! The 21st edition of Los Angeles Latino International Film Festival is coming June 1st-5th!
Check out the lineup here to purchase tickets, volunteer and more! 
---
PGA's Produced By Conference Adds To Participant List As It Preps In-Person Return – Update

The Producers Guild of America is set to return the Produced By Conference in person at the Fox Studio Lot June 11-12. The conference has announced new guest speakers for the lineup of panels and sessions set to feature Peter Friedlander, DanTram Nguyen, Megan Colligan, Mark Resteghini, Devin Griffin, Barry Jossen, Mark Gill, Aaron Hart, Catherine Tait, Chris Thomes, Yvette Nicole Brown and more. 
Read more here.
---
Hartbeat, Sundance Institute Set Return Of Women Write Now Screenwriting Fellowship, Championing Up-And-Coming Black Women In Comedy
The media platform spearheaded by comedian Kevin Hart, Heartbeat is returning its Women Write Now talent development initiative partnership with the Sundance Institute. The fellowship will pick three writers to develop short comedic scripts with the guidance of some of the most influential Black women in comedy.
Read more here.
---
NRDC, The Black List, The Redford Center, and The CAA Foundation Announce 2022 NRDC Climate Storytelling Fellowship
The Black List is partnering with the Natural Resources Defense Council Rewrite the Future program, The Redford Center, and The CAA Foundation to launch the second class of the NRDC Climate Storytelling Fellowship. The Fellowship will grant $20,000 each to three writers whose screenplay reflects the climate crisis in a compelling, realistic and thoughtful way. 
Read more here.
---
IllumiNative, The Black List, Sundance Institute Announce The Second Indigenous Screenwriting List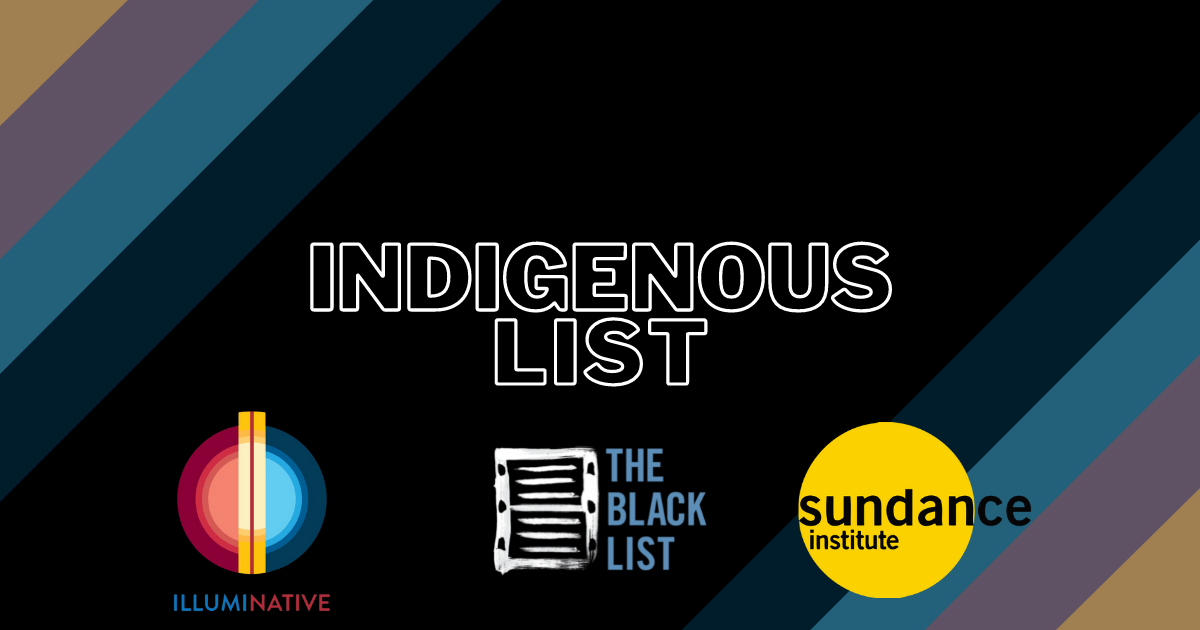 The Indigenous List launched by the Sundance Institute, The Black List and IllumiNative revealed the eight finalists for the Indigenous Screenwriting List. The fellowship was launched in 2020 to showcase stories crafted by indigenous creators and create additional opportunity pathways.
Read more here.
---
American Film Institute Announces 2022 Cinematography Intensive For Women
Applications are now open for The America Film Institute four day cinematography intensive aimed at closing the gender gap in a male dominated profession. The new program will take place at the AFI Campus July 15-18th and will provide women in production with the toolkit to be successful cinematographers. 
Read more here.
---
Bizzabo Empowers Event Experience Leaders with the Event Experience Summit
The live event platform Bizzabo held its annual Event Experience summit with more than 3,000 event professionals. The Emmy award winner Mario Armstrong hosted the two-day hybrid event with jampacked panels, intimate roundtables, mini masterclasses, hands-on workshops and networking opportunities. 
Read more here.