Member News 8/27/21
Posted by NALIP on September 01, 2021
Check out this week's member news here!
Netflix releases the official teaser trailer for
Jorge Gutierrez's animated  fantasy series

 "Maya and the Three"

 

The story follows Maya, a Mesoamerican warrior princess who embarks on a journey to fulfill an ancient prophecy and save humanity from vengeful gods of the underworld. 
Watch it here!
---
Premiere of Rodrigo Reyes' "499"
 The Los Angeles theatrical premiere of Rodrigo Reyes' film 499, which is opening at Laemmle Santa Mónica, is this Friday. You can learn more and get your tickets HERE.
About 499: To reflect on the 500th anniversary of the Spanish conquest of Mexico, director Rodrigo Reyes offers a bold hybrid cinema experience exploring the brutal legacy of colonialism in contemporary Mexico. Through the eyes of a ghostly conquistador, the film recreates Hernán Cortes' epic journey from the coasts of Veracruz to the Aztec capital of Tenochtitlan, the site of contemporary Mexico City. As the anachronistic fictional character interacts with real-life victims of Mexico's failed drug wars and indigenous communities in resistance, the filmmaker portrays the country's current humanitarian crisis as part of a vicious and unfinished colonial project, still in motion, nearly five hundred years later.
---
Nine Latinx Women Changing the World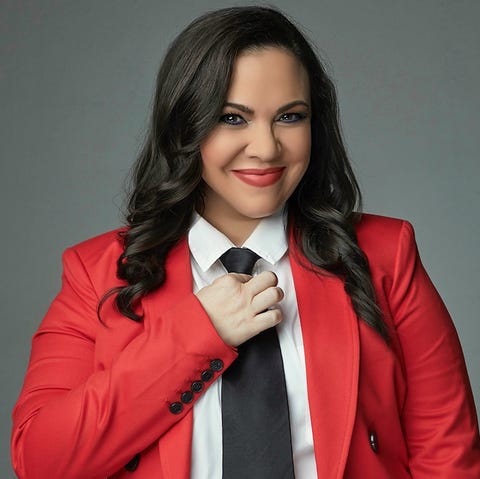 LUZ GALLARDO
 ELLE celebrates kick-ass Latinas who are shifting our culture while leading with hope. Showrunner Gloria Calderón Kellett is part of the list alongside incredible and talented Latinas breaking barriers in the industry.
Check out the full list HERE.
---
'Cobra Kai' Star Xolo Maridueña Learned He Landed DC's First Latino Superhero Role at a "Punk'd-Style" Dinner
KEVIN WINTER/GETTY IMAGES
Soto, who first met Maridueña a few years earlier at Sundance, had the actor in mind from the time he signed on to direct the HBO Max feature featuring DC's first Latino superhero role. "His persona is pretty much the character of Jaime Reyes," Soto says, referencing the teenage hero at the heart of the film. "It was a natural fit."
Read more on The Hollywood Reporter.
---