List of Latinx Directors
Rafaela Camelo
Rafaela Camelo is both a screenwriter and director for films and television. She has more than 10 years of experience in audiovisual, including also several works as an executive producer​. 
Rafaela earned a degree in audiovisuals from University of Brazil as well as a graduate degree in script writing at FAAP. Her short films, such as "A arte de andar pelas ruas de Brasilia" have been screened and awarded at major festivals in Brazil and around the world, such as Tiradentes, Havana, Brasília Festival, Torino and most recently at the Sundance Film Festival. This summer, "Desires of the Flesh" was a part of this year's NALIP Media Summit's Official Selection. 
Learn more about Rafaela and her work here.
---
Yara Travieso
Yara Travieso is a Latin-American Brooklyn based writer, director, filmmaker, and choreographer. Through films and performances, Travieso upends long-established modes of storytelling. Travieso is a 2019 United States Artist Arison Fellow, a Creative Capital recipient, and a winner of The National Association for Latino Arts and Cultures Grant via The Ford Foundation. Travieso was as well a part of 2019 NALIP Media Summit Official Selection for her short, "Third Trinity". Her previous works have been featured at Film Society of Lincoln Center, Miami Film Festival, SXSW, Museum of The Moving Image and commissioned by Hermes of Paris, GQ, Condé Nast among others.
Learn more about Yara's work here!
---
Gabriel Villanueva
When it comes to behind the scenes, Gabriel does it all. From directing, writing, producing, editor, and cinematographer, Gabriel has built a strong resume of various short films and documentaries. "Cured" is his latest short film that showed at the NALIP Media Summit 2019. His other films include "Out of My Head", "Fishboy", "The Hero Complex", and "Aboard the Wings of Ecstasy".
Learn more about Gabriel and his short film here.
---
Alessandra Lacorazza
Alessandra Lacorazza is a queer Colombian-American filmmaker and editor based in Brooklyn NY. Her work deals with both personal and cultural memory, and incorporates themes of resilience, migration, community and alienation. She creates work where identities intersect and form dualities. 
Her first short film "Mami", about a Latinx mother and daughter, was as well selected as NALIP Media Summit Official Selection this year. Her music video which pays homage to queer bodies, queer spaces, and the Latinx lives lost in the Pulse nightclub shooting was featured in NYLON, OUT, and GO Magazine. As an editor, Alessandra has focused her work on the Latinx community in the US and in Latin America. She is part of the Meerkat Media Collective and Cooperative.
Find out more aout Alessandra and her work here!
---
Paloma Martinez
In 2018, Paloma was named one of the "25 New Faces of Independent Film" by Filmmaker. Her short documentaries have been broadcast nationally on PBS, featured in The Guardian, The New York Times Op-Docs, and The Atlantic and screened at leading festivals including Hot Docs, AFI Docs, Doc NYC, and San Francisco International Film Festival, winning multiple awards.
Crisanto Street won both the Golden Gate Award for Best Short Documentary and Best Family Film at the San Francisco International Film Festival. "Enforcement Hours" received the Jury Prize for Documentary at Aspen Shortsfest. Her short was chosen as the Official Selection of the 2019 NALIP Media Summit earlier this year.  Her co-directed short "The Shift" was shortlisted for the BAFTA Student Film Awards. Paloma is a graduate of Stanford University's Documentary Film MFA program.
Find out more about Paloma and her work here.
---
Erick Castrillon
Erick Castrillon co-founded Scratch & Sniff Pictures, a boutique media collective dedicated to creating high-end multi-cultural narratives. His short film Blast Beat, among several recognitions, was a semi-finalist at the Hispanic Heritage Foundation, and a winner at the Official Latino Film Festival in NYC. His second short, Vámonos, among much important recognition, earned the prestigious Best Theatrical Short Award at the Imagen Awards Ceremony, as well as the NBCU Open Possibilities Social Impact Award. His feature script Blast Beat is currently being developed by Charles King's Macro. Castrillon was part of the 2017 Fox Writer's Lab along with his writing partner and long time creative collaborator, Esteban Arango. He's represented by Carlos Bobadilla of Valor Entertainment and is as well a Latino Lens Incubator Fellow. Castrillon plans to make his directorial debut with Hacienda Paraíso to continue his path writing and directing feature films.
Read more about Erick's work here.
---
Maria Mealla
Maria Mealla is a Bolivian filmmaker based out of San Francisco, California. She founded Sad Clown Films in 2010, and has since written, produced and directed feature film Women and Cigarettes, a collection of romantic short films such as  "Business Affairs", and web series "The Push Hard Inn". Her latest film Bring Me an Avocado was released earlier this year. She is the audience winner of the Cinequest San Jose Film Festival and narrative film winner for the Covellite International Film Festival.
Maria is the chapter leader of the SF Cinefemme Director's Collective. When she's not working on narrative films, she freelances as a video producer/editor throughout the Bay Area.
Read more about Maria and her work here!
---
Carlos Rafael Betancourt
Carlos is a Cuban filmmaker and AFI Alumni based in Los Angeles, with over 10 years of experience in Directing, Writing and Editing for various films, television series, and commercials. In 2012, Carlos moved to Los Angeles to study screenwriting in the UCLA Extension Writers' Program. He is currently a Directing Fellow at the American Film Institute.
Carlos  has directing credits for four short films, such as "Torches", "Alma Mia", and "La Isla de Corcho" since 2013. His latest film "Running Shadow" was as well chosen as part of the 2019 NALIP Media Summit's Official Selection.
Find out more about Carlos' short film here.
---
Isabel Alcantara
Isabel Alcántara is a Mexican documentary filmmaker with a background in photojournalism from the Newhouse School of Public Communications. In 2012, along with her brother, Alfredo, she co-founded Ponderosa Productions – a documentary production company with the goal of detailing current events, dying traditions and inescapable issues of our generation. She has produced award-winning content that has screened at the Tribeca Film Festival, SXSW and major television networks such as A&E and History Channel. 
Her debut directorial is The Age of Water, was chosen as the 2019 NALIP Media Summit's Official Selection. She has also shot photo and multimedia content for The New York Times and Paper Magazine.
Learn more about Isabel here
---
Scarlet Moreno
Scarlet Moreno is an LA based actress, director, and stylist. She graduated from TISCH School of the Arts at NYU where she double-majored in Drama and Journalism. She then moved to Los Angeles to pursue her creative career. 
Some of the films she has directed include "They Must Have Forgotten", "Bobbie", and "Dolores". Her first full length feature film is Phaedra follows a dynamic female protagonist in the midst of a disco psychological thriller. Her film caught the eyes of directing legend, Robert Rodriguez, allowing her the opportunity to work on his series, "Rebel Without a Crew". Scarlet also attended the 2018 NALIP Media Summit as a panelist.
Learn more about Scarlet here
---
Patricia Riggen
Patricia Riggen, originally from Mexico, started her career as a screenwriter, producer and film executive at the Mexican Film Institute. She later moved to New York to do an MFA in directing and screenwriting at Columbia University. Patricia directed and produced her first feature film "Under the Same Moon". It premiered at the 2007 Sundance Film Festival to accolades and was quickly acquired for worldwide distribution by Fox Searchlight and The Weinstein Company. It was released theatrically in March 2008 to opening-weekend record numbers for a Spanish language film in the US and became a box office success in both Mexico and the U.S.
Patricia directed two features for the young audiences, "Girl in Progress", a coming-of-age comedy starring Eva Mendes, Patricia Arquette and Cierra Ramirez, and the musical "Lemonade Mouth" for the Disney Channel, which received a DGA nomination and garnered 12.5 million viewers in its first two airings. Most recently Patricia directed the English language Chilean mining drama "The 33". The film is based on the real events of the 2010 disaster in which a group of 33 miners were trapped in the San José Mine, in Chile for 69 days. Patricia as well directed the Sony Pictures drama" Miracles from Heaven".
Read more about Patricia here
---
Eva Vives
Eva Vives career as a feature filmmaker has been long in the works. Though her feature debut All About Nina is just coming out, that doesn't mean she hasn't been a working indie filmmaker for nearly two decades. After graduating from NYU's Tisch School of the Arts, Vives produced, cast, and edited the 2000 short film Five Feet High and Rising, which went on to win the Best Short Prize at Sundance and Cannes. She co-wrote the feature adaptation of that short, 2002's Raising Victor Vargas, which landed her an Independent Spirit Award nomination for Best First Screenplay. Moving into the director's chair, Vives helmed the short films Me Myself & I and She Pedals Fast (For a Girl), as well as Join the Club, which premiered at the 2016 Sundance Film Festival. Vives wrote a screenplay with Ice Cube, was chosen for the Disney Writers Program, participated in Sundance's Screenwriting, Directing, and Sound Labs. Vives was as well honored at the NALIP Latino Media Fest Awards for Best Latinx Filmmaker, for her film, "All About Nina".
Find out more about Eva here
---
Natalia Leite
Natalie Leite is a Brazilian writer/director. Her feature film M.F.A., a psychological thriller centered around rape crimes in a university, premiered at SXSW and was nominated for a Grand Jury Prize. The film has been written about in The New York Times and featured on CNN, among other outlets. Her directorial debut, Bare, premiered at the Tribeca Film Festival in 2015, starring Dianna Agron, and was released by IFC Films and Paramount Pictures. Natalia has also directed documentaries, creating original content for VICE Media 
Most recently Natalia wrote/directed the short film Kiki & the Mxfits that was Executive Produced by Jill Soloway for 5050by2020, a branch of the Time's Up movement. As a contributing writer for Talk House, Natalia expands the conversation beyond her films, discussing identity, sexuality, and representation. Natalia was listed in 2015 as one of Indiewire's Filmmakers to Watch and has been a featured speaker for NYWIFT, IFP Filmmaker Conference, Apple Store Talks, and numerous Universities. She also directs branded content for Vans, The North Face, Clairol, and other companies.
Read more about Natalie's projects here
---
Natalie Rodriguez 
Natalie Rodriguez is an award-winning writer, director, and a mental health and anti-violence/trauma advocate based in Los Angeles, CA. In 2014, she graduated from CSU Fullerton with a Bachelor of Arts in Radio-TV-Film. Her first experience in entertainment was an internship at the Conan O'Brien show and Peter Guber's Mandalay Pictures, where she worked at the offices of producers, Matthew Rhodes ("Men in Black: International," "Mile 22") and Academy Award-winner, Cathy Schulman ("Sharp Objects," "Crash"). 
Recently, she wrote, directed, and produced her first No-Budget feature film, "The Extraordinary Ordinary." Her screenplays and films have been featured and placed in the final rounds at Hispanicize, HollyShorts Film Festival, NALIP: Latino Lens Film Festival, ShortsTV, Stage 32: Comedy Screenplay, Beverly Hills Film Festival, and others. In 2017, Natalie founded her production company, Extraordinary Pictures LLC., focusing on feature films, digital, and television. Currently, she has multiple projects in development, including a TV sitcom, "The D," which placed in top-ten for best comedy screenplays at Stage 32. Her Young Adult manuscript, "Elephant," was also a finalist at Clare Books' the Binge-Watching Cure II contest for 'Best Novel and is set for publication in spring 2020 with Eliezer Tristan Publishing, Inc.
Read more about Natalie here
---
Ilana Lapid
Ilana Lapid is a filmmaker, writer and educator interested in telling stories that put a human face on global conflicts. She is an Associate Professor at the Creative Media Institute at New Mexico State University. She has a BA from Yale and an MFA from the University of Southern California in Film Production. She received a Fulbright in Romania to work with visual stories of Roma children, and was an Artist in Residence at the Slifka Center at Yale. Lapid has directed multiple award-winning short films, including "Red Mesa," "La Catrina," and "Yochi."
In 2013 and 2014, she co-taught a documentary filmmaking course in the jungle in Belize, which inspired her to write and direct "Yochi," a narrative film that deals with poaching. "Yochi" was Oscar qualified by ShortsTV in 2017, and won Best Film at the 2018 Universal Film Festival. Her team is working with multiple environmental NGOs, including Defenders of Wildlife, Environment For the Americas, and others, to use "Yochi" for conservation education. "Yochi" has been subtitled into Spanish, French, Arabic and Portuguese, and gone on screening tours in multiple countries, including Belize and Tunisia. She is one of the six founding members of Femme Frontera, a collective of women filmmakers from both sides of the US-Mexico border.
Read more about Ilana here
---
Sharon Arteaga
Sharon attended the University of Texas at Austin and a few years later received her bachelor's degree in Film. While in school she produced a short film, "Duplex", which won the Shorts Competition at the Binational Film Festival in El Paso, Texas. Her Undergraduate Thesis, "hands", was a finalist in New York's Faith Film Festival. Her next film, "When I Grow Up" won the 2010 Texas Archive of the Moving Image Award at Cine Las Americas and was chosen out of 900+ films to tour the US and Canada with LUNAFEST, a film festival that raises funds for breast cancer research and other charities.
Sharon's  film "Trapitos Sucios (Dirty Laundry)" played at Cine Las Americas in Austin, TX and the Inaugural Latina Short Film Festival in Ventura County, CA. She as well directed three music video's for the Austin musician Mandy Sloan. Sharon is currently  in post-production for my next short, "Plane Pretend," a story about a little girl's first flight into a new country. The film was awarded the highest monetary Austin Film Society Grant that a short film received in 2015. My first feature film "I Scream, You Scream" is currently in development. Sharon was a winner of the 2014 NALIP Media Summit Video Challenge. 
Find out more about Sharon here
---
Naima Ramos-Chapman 
Naima's  first short, "And Nothing Happened", explores the psychological aftermath of sexualized violence and premiered at the 2016 Slamdance Film Festival. It also screened at the L.A. Film Festival, BAMcinemafest, Blackstar Film Festival, Rooftop Films, Urbanworld, CinemAfrica in Stockholm and Tacoma Film Festival--where it won Best Director. It is now a Vimeo Staff Pick. Currently, Naima is in post-production for her second short, "PIU PIU" which received generous support from Art Matters, Rooftop Films and the Adrienne Shelly Foundation. In 2017, Naima received a fellowship from the Sundance Institute for Screenwriting Intensive for her first feature-length script "Sad Songs In Languages I Don't Understand", currently in development. 
Read more about Naima here
---
Miguel Arteta
Miguel Arteta is a Puerto Rican filmmaker currently living in Los Angeles. His latest film, Beatriz at Dinner, written by regular collaborator Mike White and starring Salma Hayek, John Lithgow, Connie Britton and Jay Duplass, was released by Roadside Attractions earlier this summer . He won an Independent Spirit Award for his first feature, Chuck & Buck (2000), written by Mike White. It premiered and found distribution at the Sundance Film Festival, as did Star Maps(1997) and The Good Girl (2002). Has also directed Youth in Revolt (2009), with Michael Cera; Cedar Rapids (2011), with Ed Helms and John C. Reilly; and Alexander and the Terrible, Horrible, No Good, Very Bad Day(2014), with Steve Carell and Jennifer Garner. Arteta's TV work includes Freaks and Geeks, The Office, Six Feet Under, Enlightened, New Girl, Nurse Jackie, The Big C, American Horror Story and Getting On. He studied film with Jeanine Basinger at the Wesleyan Film Program and has taught at the Sundance Institute's Directors Labs and at the Middle Eastern Film Lab in Jordan. (Picture by Lacey Terrell.)
Read more about Miguel here
---
Adrian Molina 
Adrian Molina is an American animator, storyboard artist, screenwriter, director and lyricist. He has been at Pixar since 2007, where he started as a 2D animator on Ratatouille. He later moved on to be a storyboard artist, working on Toy Story 3 and Monsters University. After writing for The Good Dinosaur, Molina started his first assignment as a screenplay writer, for Coco, and later went on to co-direct the film. Molina also illustrated the Little Golden Book for Toy Story 3.
Read more about Adrian here
---
Kyle Patrick Alvarez 
His first film, Easier with Practice, was based on a GQ article by Davy Rothbart. Alvarez then adapted a short story by David Sedaris into the film C.O.G., which premiered at the 2013 Sundance Film Festival, and was released later that year.
Alvarez's third film, The Stanford Prison Experiment, a thriller dramatizing the 1971 experiment of the same name, premiered at the 2015 Sundance Film Festival, where it received the Alfred P. Sloan Prize. It received positive reviews and was distributed by IFC Films.  Alvarez has also directed four episodes of the Netflix series 13 Reasons Why. Currently,  Kyle is set to direct and executive produce the second season of Amazon's psychological thriller drama series Homecoming.
Read more about Kyle's upcoming project here
---
Antonio Campos
Campos made his feature-length debut on Afterschool, which had its world premiere at the Cannes Film Festival. The film was later acquired by IFC Films. It was released in a limited release on October 2, 2009. Campos then went onto direct Simon Killer, which had its world premiere at the Sundance Film Festival, starring Brady Corbet. IFC Films acquired distribution rights to the film, and opened in a limited release in April 2013.
Campos's third feature Christine which starred Rebecca Hall, had its world premiere at the Sundance Film Festival. The film was acquired by The Orchard, and released in a limited release on October 14, 2016. Campos is attached to direct a prequel to The Omen for 20th Century Fox. Campos directed the pilot episode of The Sinner, starring Jessica Biel and Christopher Abbott and also serve as an executive producer. The pilot was later ordered to series. He also directed episode 8 of Marvel's The Punisher. Apart from being a director and screenwriter, Campos co-founded the production company Borderline Films which has produced films such as James White, Katie Says Goodbye, and Martha Marcy May Marlene.
Read about Antonio's current projects here
---
Sebastián Silva
Back in Chile, Silva directed his debut feature, La Vida Me Mata. Released in 2007 by Chilean production company Fabula, La Vida Me Mata went on to win Best Film at the Chilean Pedro Sienna Awards in 2008. In February 2008, setting aside a script based on his trip to Hollywood, Silva wrote with Pedro Peirano and directed his next film: The Maid. It has won multiple awards, including the Grand Jury Prize - World Cinema Dramatic at the 2009 Sundance Film Festival, and was nominated for Best Foreign Language Film at the 2010 Golden Globes Awards and the 2010 NAACP Image Awards.
Silva partnered with Pedro Peirano again to write his next film, Old Cats, which premiered in 2010 at the Valdivia International Film Festival in Chile and at the New York Film Festival in the United States. He then made his TV debut in 2012 when he wrote, directed and produced the HBO short-form TV comedy show The Boring Life of Jacqueline. The success of The Maid took Silva to Sundance again in 2013 to premiere two new films, Magic Magic and Crystal Fairy. Silva won the Sundance Directing Award: World Cinema - Dramatic.
Read more about Silva here
---
Patrick Perez Vidauri
Patrick Perez Vidauri is an accomplished creator of film and television. His first feature "Lola's Love Shack" about three Latino boys coming of age in the urban U.S. won critics and audiences with its smart and funny tone. Will Ferrell had this to say about it, " Heartfelt and silly. It made me laugh and I hate laughing." It is in distribution worldwide. His 2nd feature film "In Other Words", starred Chris Kattan, Edy Ganem, and Brian McClure and is set to bow in 2020. In 2019 Patrick co-wrote the thriller "Like, Share, Kill" which was optioned by Grandave Capital LLC and is slated for production in 2020.
Patrick's producer credits include the Netflix documentary, "The Day I Met El Chapo, The Kate Del Castillo Story." And the Prime Time drama "Desire". He is also a local 700 union editor with credits on such shows as "Little Big Shots with Steve Harvey" and "Lip Sync Battle with LL Cool J" and the Spanish version of "The Voice". In 2011, Patrick was hired by Kevin Messick to translate the feature film, "La Casa De Mi Padre" written by Andrew Steele and starring Will Ferrell. In addition Patrick taught Mr. Ferrell Spanish for the movie and served as his on-set dialect coach.

Find out more about Patrick here
---
Nathalie Álvarez Mesén
Nathalie is a Swedish-Costa Rican writer/director. In 2016 her short film Filip was awarded Best Live Action film at the Palm Springs ShortFest, and her short film, Asunder, premiered at the Stockholm Film Festival  and screened at the Telluride Film Festival as part of the Calling Cards program. Nathalie is an alum of Berlinale Talents, TIFF Talent Lab and NYFF Artist Academy. She is part of the Brooklyn Film Collective.
Currently she's finishing her M.F.A. in Screenwriting at Columbia University in New York, while working on the development of her first feature film, Clara Sola, a Swedish-Colombian-US co-production.
Learn more about Nathalie here!
---
Nia DaCosta
Nia DaCosta is a writer and director based in New York City.
Her first feature film, "Little Woods", starring Tessa Thompson and Lily James, had its theatrical release on April 19, 2019 through Neon Rated. She is directing her second feature film, the Jordan Peele written and produced, "Candyman", this spring. The MGM film will be released June 12, 2020. Nia is as well working on her new project as a writer-director of a reboot "reimagining" of "Sleeping with the Enemy" for Fox Searchlight.
DaCosta has been supported by the Sundance Institute, New York Film Festival, the San Francisco Film Society and the Time Warner Foundation.
Find out more about Nia here!
---
Claudia S. Murray
Claudia S. Murray is an award-winning writer/director. As a former civil-rights lawyer and political speechwriter, her work often touches the most important element of humanity: freedom. But as a comedian and native Miamian, she makes sure to add some humor and spice. She has experience communicating and messaging to different audiences about a wide variety of topics. 
My first narrative film, Gringa, is in festivals now.
Learn more about Claudia here!
---
Kate Trumbull-LaValle
Kate Trumbull-LaValle is an award-winning independent documentary filmmaker who first began in the field of social justice media as an educator and media maker for the Media Arts Center San Diego and the San Diego Latino Film Festival. Kate is the director and producer of the 2016 PBS feature, "Ovarian Psycos,", which premiered at SXSW 2016 and had a national broadcast on the award winning documentary series, Independent Lens 2017. She was associate producer and assistant editor for Renee Tajima-Peña's Emmy-nominated documentary, "No Más Bebés," which premiered in 2015. She directed the 2012 short documentary, "Abaayo/Sister," and is a 2010 UC Berkeley Human Rights Fellow.
Read more about Kate here! 
---
Valentina Canavesio
Valentina Canavesio is a director and producer of film, television, and branded content, whose 2016 documentary film, Footprint, premiered at Sheffield Doc/Fest. Her work also includes producing My Italian Secret (2014), These Birds Walk (2013), Welcome to Detroit (2010), Les Vulnérables (2008). Between them, the films have premiered and screened at SXSW, Hot Docs, Berlinale, True/False, New York Film Festival, and at other festivals around the world. In 2011, she was also a producer for One Day on Earth, a one-day global media event crowdsourcing footage from every country in the world, in partnership with the United Nations and the Ford Foundation.
Read more about Valentina here!
---
Alejandra López
Currently residing in Los Angeles, Alejandra López is a Puerto Rican director, writer and actress. At nineteen she became leader of the Ministry of Drama, writing and directing plays, and also growing in the professional field. She has participated as lead actress in several commercials and TV shows, local and international, as well as working as a Production Assistant on several films, such as "Runner Runner", "22 Jump Street", "Masterminds", among others.
She has her own production company, Producciones Acento, where she often writes, produces and directs projects. Her short film "The Blue Cape", which had its California premiere at the renowned Palm Springs International Short Film Festival, is in the festival circuit. She's the first grand prize winner of "Voces Nuevas", a short film contest by Cine Sony and NALIP. Currently, she's writing a pilot and a feature film. 
Learn more about Alejandra here!
---
Samantha Aldana
Samantha Aldana is  Belizean-American award-winning writer and director. She holds a BA in Film Directing from Columbia College Chicago. She is a member of WIFT, Women in Film and Television and NALAC, National Association of Latino Arts and Cultures. Her narrative film, "These Wild Things," was awarded the Jury Award for Best LA Short at NOFF. She has also received other honors such as: Best Short Film and Best Cinematography at the International Kids Film Festival in Brazil, Jury Prize at the Boston Film Festival and has been featured on platforms such as: The Short Of The Month, Kids First!® and PBS. Her feature film in development, "Little Lying Wild," recently participated in the 2017 TFI Network with the Tribeca Film Institute and is progressing forward.
Learn more about Samantha here!
---
Amanda Sayeg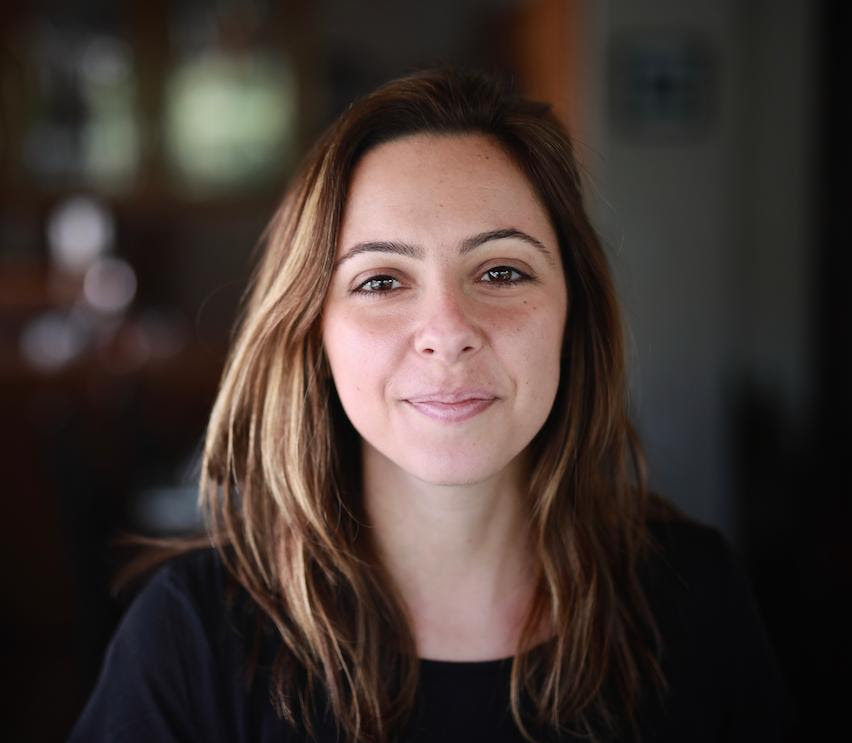 Amanda Sayeg is a director and producer born and raised in Brazil that have always had a passion for the arts and sought to make a difference by creating groundbreaking original work. She believes films are the most powerful way to reach people, connect to others and change lives. She currently lives in Los Angeles, working on music videos, commercials, documentaries and narrative films.
Learn more about Amanda here!
---
Iliana Sosa
Iliana Sosa is a filmmaker based in Austin, Texas and Mexico City. A former Bill Gates Millennium Scholar, she holds a MFA in film production and directing from UCLA. She is the recipient of numerous awards, including the Steven Bochco Fellowship, the Hollywood Foreign Press Award, the Edie and Lew Wasserman Fellowship and the National Hispanic Foundation of the Arts Scholarship, among others. Her MFA thesis film, "Child Of The Desert," won Best Short Film and the Texas Award at the Oscar qualifying 2012 USA Film Festival. She was a 2013 Film Independent Project Involve Directing Fellow and was selected for the 2013 TransAtlantic Talent Lab in Reykjavik, Iceland. In 2014, she was selected for the Sundance sponsored Latino Screenwriting Project with her script, "Paper Birds Learn To Fly." Iliana has directed short documentaries, fiction shorts and a narrative fiction feature, "Detained In The Desert," which had its World Premiere at the 2012 Los Angeles Latino International Film Festival.
In 2017, Firelight Media awarded her an Impact Producer Fellowship. In 2018, she was selected as a Berlinale Talent and most recently co-directed a short documentary, "An Uncertain Future," with Chelsea Hernandez. The short has screened at the 2018 SXSW Film Festival and won a Jury Award for Best Texas Short. It has also screened at the 2018 Aspen ShortsFest where it won the Youth Jury Award.
Learn more about Iliana here!
---
Lizette Barrera
Lizette Barrera is a Chicana filmmaker based in Dallas/Ft.Worth with ties in Austin, TX.  Her film "Mosca" is currently in distribution with HBO and was a finalist for the 2016 Latino Lens Festival & Showcase. She was awarded The Filmmaker to Watch Award at the Women Texas Film Festival and the EBW by Sandra Adair cash grant from the Austin Film Society for her latest film "Chicle," which had its World Premiere at SXSW. Barrera's film "Chicle" showcased during NALIP's 20th Kick Off Event at the Academy of Motion Picture Arts and Sciences. She has received her MFA in Film Production at The University of Texas at Austin and is currently a Senior Lecture at The University of Texas at Arlington. 
Check out Lizette's work here!
---
Xochitl Dorsey
Xochitl Dorsey is a director, producer and editor of documentary and narrative films. She was nominated for a 2011 Imagen Award for her television documentary, "The New America." Her documentary and narrative work has appeared on HBO, PBS, the BBC, NPR, Showtime, MSNBC and mun2, as well as film festivals around the country. She also received the Directors Guild of America (DGA) award for Best Short Film in the Latino Category and won the Mercury Latino Lens Short Film Challenge for her film "Tears & Tortillas." In addition, Xochitl was a fellow of the Tribeca Film Festival All Access Program, the CPB/PBS Producers Academy and the CPB/National Minority Consortia (NMC).
She recently produced and co-edited the four-part HBO documentary series "15: A Quinceañera Story," which premiered in December 2017, and produced the HBO feature documentary film, "The Latin Explosion." She also directed and produced "Shot In Mexico," which premiered on the PBS World Channel in March 2018. 
Learn more about Xochitl here!
---
Sylvia Ray
Sylvia Ray is an award winning director, writer, and co-founder of VKTRY Creative Studios. She has been selected for HBO's and Hola Mexico Film Festival's Tomorrow's Filmmakers Today program. Sylvia's films have appeared across the world in festivals like Phoenix Film Festival and Adirondack Film Festival. She has also worked creatively with clients such as Magnopus, Disney, and Disney-Pixar. She is an active member of the selective Women in Film's Insight group and Alliance of Women Directors' InSalon group.
As a storyteller, she focuses on telling grounded stories with diverse female leads. She draws inspiration from her own self discipline and determination, and provides a unique perspective as a Korean/Mexican-American woman.
Read more about Sylvia here!
---
Carlos Lopez Estrada
Carlos Lopez Estrada is a Mexican-American music video, commercial, film director and a founding partner of the multi-disciplined production studio, Little Ugly. Born in Mexico, he moved to the United States when he was 12 and later enrolled at Chapman University. López Estrada directed a short film titled "Identity Theft" based on a one-act play written by Andrew Rothschild. The film premiered at the 2015 Palm Springs International Festival of Short Films.
Carlos's debut film, "BlindSpotting," premiered opening night at Sundance last year and subsequently sold to Lionsgate for a theatrical release. Carlos was selected for Variety's 10 Directors to Watch for 2018 List and was recently nominated by the DGA for Outstanding Directorial Achievement of a First-Time Feature Film Director for 2018.
Read more about Carlos here!
---
Nickolas Duarte
Nickolas Duarte is a writer/director and founder of the production company Crown Chimp. As a commercial director, Nickolas has earned over 70 industry awards including a National Addy, an Emmy, 6 national Tellys, and 3 national Communicator Awards. He's done work for clients such as Adidas, the NBA, the NFL, Nike, Pepsi, BMW, Ford, New Era, Charles Schwab, China Mobile, T-mobile and Western Union. He was inducted into the AAFT Advertising Hall of Fame as the 2017 next generation award winner.  In this space, Nickolas is focused on making lifestyle/vignette stories that capture moments of honesty.  
His scripted and documentary work has played in academy award qualifying festivals to international acclaim, has been nominated for a Webby Award, and has been described by short of the week as "almost as much a physical viewing experience as an emotionally affecting one."  He is a two-time NALIP fellowship recipient and a National Endowment of the Arts recipient. As a narrative filmmaker, Nickolas aims to make visually engaging, performance-driven stories with impressionistic elements about people going through a state of catharsis. 
He is currently co-writing and directing a crime drama for Warner Bros.
Check out more of his work here!
---
Alberto Belli
Belli's work has been recognized twice by the EMMYs foundation for best comedic short film. He won the Young Director Award at CANNES LIONS, and he is an alumni of the Sony TV Directors Program. His diverse body of work includes directing TV SPOTS for brands like Snickers, Pepsi, Toyota, Coffee-Mate, and Warner Bros Int. His short films and music videos have been in competition at OSCAR QUALIFYING festivals such as SXSW, San Diego Latino FF, Austin FF, Cannes, New Orleans FF, among others. His Youtube VIRALS, with tens of millions of views, have been featured countless of times in the national and international press with rave reviews. 
His latest projects include: directing two episodes for the NETFLIX international hit series "La Casa de las Flores"; creating and selling an action/adventure show to SONY TV with ACTIII (Norman Lear's company) attached to produce; and he recently appeared as a judge on CBS's "The World's Best" talent competition hosted by James Corden -- he represented Mexico as the sole filmmaker expert in the panel. 
Learn more about Alberto's work here!
---
Carlos Valdivia
Carlos Valdivia is a queer Chicano filmmaker based in NYC. He studied film production at NYU's Tisch School of the Arts where he produced award-winning films and secured high profile internships at HBO and the Academy Award-winning Jigsaw Productions. Since graduation, Carlos has worked as a freelance producer and in film and TV distribution. He's produced shorts, music videos, and spots for a variety of clients including Google, TED, Interscope Records, and Vulcan Productions. Carlos was a 2018 Latino Lens Finalist who's short, "Ni De Aqui, Ni De Alla" premiered at the 2018 NALIP Latino Media Fest. 
Find out more about Carlos here!
---
William D. Caballero
William D. Caballero is a LA-based, multimedia producer, director, writer and composer. He has several ideas for cool episodic content to pitch to you, and is also currently on the lookout for any production, writing, or video editing jobs/gigs. He is a 2018 Guggenheim Fellow and a 2001 Gates Millennium Scholar. He has produced and edited over 500 web-videos and web-series for networks, such as HBO, Univision, PBS and BET. William has as well animated films, featuring 3D printed figures, have screened at the Sundance Film Festival, Slamdance Film Festival, and the Museum of Modern Art. His autobiographical feature length documentary, American Dreams Deferred, debuted nationally on PBS, in 2012. His web-series Gran'pa Knows Best made history at HBO, marking the first time the network ever licensed an interstitial series from a third-party vendor. He is currently developing and pitching three episodic TV show ideas (one adult animated comedy, and two teen live action comedies).
Find out more about William here!
---
Daniel Eduvijes Carrera
Daniel Eduvijes Carrera is a writer and director who is most notably known for his award-winning short film "Primera Comunion".On top of his directing work, Daniel serves as a screenplay analyst for clients including the Academy of Motion Picture Arts & Sciences, the Writers Guild of America, Starz and NBC/Universal. Carrera has as well taught film courses at Columbia University and been awarded the National Hispanic Foundation for the Arts Entertainment Scholarship.
Daniel received the National Hispanic Foundation for Arts and National Association of Latino Arts and Culture film grants, won the Djerassi Artist Residency Award for screenwriting, is a fellow of the Produire au Sud Program in France and a fellow of Film Independent's Project: Involve. Daniel belongs to the elite group of Fulbright Scholars in Film (Mexico/USA) and was honored with the prestigious Rockefeller Foundation/Tribeca Film Institute Media Arts Fellowship. Daniel's latest work, "Soledad De Los Incendios" was granted the Latino Public Broadcasting Media Content Fund and most recently, he was awarded the SFFILM/Westridge Screenwriting Grant for the development of his debut feature film, "Invoking Juan Angel".
Daniel  was a part of our #WeAreInclusion campaign, check them out  here!
---
Verner Maldonado
Verner Maldonado is a first-generation Director/Producer with roots grounded from Los Angeles to Miami and a soul from Guatemala. His recently achieved accords such as the Grand Prize for his short film Swim along with Best Directing and Best Cinematography. Swim showcased at NALIP's 20th Kick off at the Academy of Motion Picture Arts and Sciences. Prior to that, it was Audience Choice and Best College Short for his previous film The Father. Additionally, he's had honorable mentions and concept acquisitions with commercial companies such as PlayStation, Best Buy, and Haagen-Dazs. Maldonado worked as an Insert Director for Michael Bay's hit television series The Last Ship and The Fix produced by Marcia Clark.
Verner is also a Directing Mentee under the 2018 Ryan Murphy Half Foundation Directing Mentorship. His next project is a feature film currently in development to be produced in the next 2 years.
Learn more about Verner here!
---
Vincent Cortez
Vincent Cortez is an Oakland CA based filmmaker who became passionate about storytelling in his youth and developed his craft as he grew. After graduating from SFSU's Cinema Program, he launched his own company, Mitchell Street Pictures, where he focused on directing content that is diverse and compelling. His short films have been distributed internationally on both big and small screens, including his short film "Dad" which was picked up by PBS and "Darkness of Night" which premiered on El Rey Network. Besides his work directing, Vincent has also functioned as a writer, producer, editor and composer on various projects.​
Focusing on universal themes, Vincent has created high-concept/low-budget films that blend and cross genres, with character and story at the forefront. His desire to tell inclusive stories that represent people-of-color and women authentically stem from his Latino culture and his background growing up in a multi-cultural community. In addition to narrative films, Vincent has worked on corporate and commercial projects with clients ranging from Google to Samsung. 
Learn more about Vincent here!
---
Rene Rhi
Rene Rhi grew up in the sister cities of Matamoros, Tamaulipas and Brownsville, Texas. After graduating from The University of Texas at Austin with degrees in Journalism and Spanish, he joined the Cross Border Institute for Regional Development (CBIRD) where he was involved in economic policy and sustainable business development along the US-Mexico border.
In 2007, he became the youngest ever director of CineFestival San Antonio, the oldest Latin film festival in the US. Through partnerships he forged within the Texas film community, Rene was awarded the National Hispanic Foundation for the Arts Scholarship and enrolled in the MFA film program at the University of Southern California. While at USC, he founded the Latino Film Association and concentrated in Motion Picture Production, Finance, Sales & Distribution. Rene was as well part of 2018 Latino Media Market.
Check out Rene's work here!
---
Miguel Alvarez
Austin-based filmmaker Miguel Alvarez has received awards from the Directors' Guild of America, Panavision's Emerging Filmmaker program, the National Hispanic Foundation for the Arts, the National Association of Latino Arts and Culture, and the Austin Film Society for his previous short films, Tadpoles, Veterans, KID,  Mnemosyne Rising, and Atlantic City. 
He was selected as a Screenwriting Fellow for the 2013 Latino Screenwriting Project sponsored by Cinefestival and Sundance for his feature screenplay, La Perdida. His most recent project, the short film Atlantic City,  was recently chosen for the inaugural Kodak + Kickstarter Film Initiative and his short documentary, The Giant Still Sleeps, premiered on PBS and the Washington Post this past summer. He also serves as Executive Producer for Austin Film Festival's award-winning television show, On Story. Miguel holds both a BS in Mechanical Engineering and MFA in Film Production from the University of Texas at Austin where he continues to lecture today.  Miguel was as well 
Find out more about Miguel here!
---
Jorge A. Ramos
Jorge Ramos is a Hispanic filmmaker from Matamoros, Tamaulipas, a Mexican border town. His interest lies in finding beauty in the macabre. His work explores the struggles of connecting through the tragedies of the human condition. He presents his narratives through highly stylized dark comedies. His most recent short, "Dennis Likes Olivia" was featured in the 2018 Latino Media Fest and he currently directs music videos for Lofi and Dream Pop artists.
Check out more of Jorge's work here!
---
Mauricio Rivera Hoffmann
Mauricio Rivera Hoffmann holds an Audiovisual Communication degree from the Universidad de Lima. His first film won the Best Short Film award in 2011 from the Peruvian Ministry of Culture. Summer Haze, a film he directed during his MFA in Film at Columbia University, was selected for many festivals worldwide. Most recently he wrote and directed the short, Curandera. Besides writing and directing, he is also a production designer, having fulfilled that role in award-winning short films and features.
Find out more about Mauricio here!
---
Andrew Garcia & Nate Garcia
Idaho natives Andrew and Nate Garcia have been creating films since they were children, and the brothers are now leading Ice Cream Entertainment. Andrew and Nate most recently worked with Boise State University, where they directed a national advertisement that played during the university's football games. 
The brothers released their short film "Hero" last year, for which they composed an original score. They've made concerted efforts to bring more diverse talent behind the camera and cite their close relationship as their secret to success.
Read more about the Garcia's here!
---
Joe Menendez
Born in New York City, Joe Menendez is a multi-genre director of drama, action, horror, Sci-Fi, comedy, family and rom-com. Hunting of Man, which he edited, wrote and directed in 2002, won best picture at the 2003 New York Latino International Film Festival and the coveted Festival Director Award For Excellence at the 2003 Method Fest where Menendez was also nominated for Best Director. 
In 2016, Menendez directed the family adventure Legends of the Hidden Temple for Nickelodeon and the thriller Nightclub Secrets for Lifetime. He has directed three Spanish-language features, the first coming in 2007, Ladrón que roba a ladrón, for Lionsgate Films. In 2015, he directed the sequel to Ladrón with the action-comedy feature Ladrones, for Pantelion Films. His third Spanish-language feature was the romantic-comedy Quiero ser fiel. 
Read more about Joe here!
---
Reko Moreno
Reko Moreno is a multi-talented artist focused on acting, directing, producing and writing. He graduated from the University of Texas with a Bachelor of Science in Economics and Finance, which supports him in his quest to better understand the business side of entertainment. Reko's latest feature, It's A Love Story, uniquely mixes originality and branding never seen before in filmmaking, which Reko attests to his background in business. He wrote and directed this film while also working as director and producer across the country and the globe on 20 episodes of the Robert Rodriguez Docu-Series Bushido Battleground. 
Prior to 2019, Reko was volunteering his time as the Vice President of Nosotros, the oldest Latino organization in Hollywood. Nosotros' mission has become his mission; to have a positive portrayal of Latinos and people of color in front and behind the camera.  Additional accolades include the NALIP Producer Fellowship, The NALIP Media Summit, The Producer's Guild of America Fellowship for Diversity, and becoming a spokesperson for The American Heart Association.  
Read more about about Reko here!
---
Joaquin F. Palma
Joaquin F. Palma was born and raised in Los Angeles, CA. He got his first job in the entertainment industry as a production intern in 2007. This job led to others of the same variety in the independent film world but he eventually found himself writing a screenplay for his first feature "Followed Home" in 2010. He was also the director of the aforementioned no-budget horror film that went on to screen at film festivals. Produced on a budget of $900, Followed Home went on to be distributed on DVD and VOD by Vanguard Cinema. Soon after, Joaquin was in production for his second feature as writer/director, this time on dark comedy feature"According to Plan".
More recently, Joaquin finished production on his third feature Prayers in the Dark and was a staff writer on the HULU show, "East Los High". Aside from film and television, Joaquin has also had short fiction showcased in various publications and has acted as a volunteer in various programs such as No Child Left Behind, where he was an English tutor for underprivileged children.
Read more about Joaquin here!
---
Barbara Cigarroa
Barbara Cigarroa is a Mexican-American filmmaker and storyteller from South Texas.Her short film "Marta Rosa," was an official selection at dozens of international film festivals, including Austin, New Orleans, and Palm Springs, where it won Panavision's "Best North American" short and IndieWire named it "Best of the Fest."  Her short film "Dios Nunca Muere" had its world premiere at the 2018 NewYork Film Festival. 
Cigarroa was a 2015 Latino Lens Narrative Shorts Incubator selection. Barbara was supported at the 2019 Sundance Screenwriters Lab, where she was the recipient of the Sundance Latinx Fellowship with her project "El Otro Lado,"which was also featured at IFP's 2018 No Borders Co-Production Market. Her short film "Dios Nunca Muere" had its world premiere at the 2018 NewYork Film Festival. 
Check out Barbara's work here!
---
Mary Angélica Molina
Mary truly believe there is a market for artful, bold, well-told stories by people of color and wants to nurture that audience. She has been recognized by the Sundance Institute, IFP, The Latino Film Fund, and the Brooklyn Arts Council.  Having experience as a producer and consultant for media companies in New York, some of Mary's previous clients include ABC, Yahoo!, PBS as well as various prominent independent filmmakers.
She has made two fiction short films: "Oh Baby, I Love You!," which won the prestigious Cameraimage Cinematography Award (2009); and "La Rosa y El Gato" (2006), which premiered at Palm Springs International Film Festival. In early 2013, she participated in the Sundance Screenwriter's Lab Intensive with her script Dolores, which will mark her feature directorial debut. In 2018, Mary's short, "Valentina," starring Emma Ramos, was not only recognized at the New York Latino Film Festival, but aired on HBO Go as well. Mary was a part of NALIP's Latino Media Fest Official Selection, where her directed short, "Dichos," was showcased.

Mary is working on three features currently in development, "Dolores," "Natives," and  "Las Malas," make sure to check out more of her work here!
---
Carmen Marron
Marron is the daughter of Mexican immigrants and one of 10 children, who got her start in dance while growing up in inner-city Chicago. Her personal experiences were eventually woven into her debut hip-hop indie feature Go for It! (2011). Despite having no formal training in the entertainment industry, Marron wrote, produced and directed her first film, which sold out at festivals across the country, won four awards, and was bought and distributed by Lionsgate in theaters throughout the U.S.   
Marron also wrote, produced and directed her second film, Endgame (2015), starring Rico Rodriguez ("Modern Family"). The film, about a young boy who tries to help his school's chess team to reach the Texas state finals, was released theatrically by AMC and premiered on HBO. Marron's next movie, a women-empowering comedy called "Fairy Badmother" is currently in pre-production. She is as well directed episode 2 from season 4 on Ava DuVernay's Queen Sugar series.
Check out her work on Queen Sugar here!
---
Henry Alberto
Born and raised in Miami, FL. Latinx filmmaker Henry Alberto is a recipient of a Skowhegan Artist Residency, a Yaddo fellowship, a Latino Screenwriting Project Fellow and an alumnus of the Outfest Screenwriting Lab. Their works have screened at festivals and various spaces worldwide including the Queens Art Museum, Ateliê 397, Sundance, New Orleans Film Festival, Indie Grits, Frameline, and more.
Henry's debut book "I Hate This About Me" includes personal narratives and affirmations for youth. They also adapted the award-winning novel "Aristotle and Dante Discover the Secrets of the Universe" by Benjamin Alire Sáenz. The script is being set up by producers Kyra Sedgwick and Valerie Stadler of Big Swing Productions. Most recently, Henry attended the 2019 NALIP Media Summit and spoke on the HBO Collabs Panel. 

Find out more about Henry and their work here!
---
Carla Dauden
Based in Los Angeles, Carla Dauden is a Brazilian director, with experience in directing  and producing films, commercials, documentaries, and music videos, and her work has been recognized by major festivals. Carla prides herself on working with content she believes in and creating appealing stories with a socially conscious impact .In 2013, she made a video about the social and political problems behind the organization of the 2014 World Cup. The same year, Dauden released her short film "Mr. Polman Wants to Fit In." 
She has worked with major production companies like Kandoo Films, Revolver Films, Fullscreen, and Passage Pictures. Dauden recently co-directed the short documentary "The Discarded," produced by Sound Off Films and released by Take Part. Dauden was a Latino Lens Finalists at 2018 NALIP Latino Media Fest with her short film "The Jump."

Check out Carla's work here!
---
Jessica Mendez Siqueiros
Jessica Mendez Siqueiros is a Mexican-American writer, director and actress seeking to normalize complex and authentic narratives about the Southwest Mexican-American community through film. Her debut short film "Pozole" is an official selection of SIFF, LALIFF, Indy Shorts, and over 30 film festivals to date. The film took home the Jury Prize for Best Narrative Short Film (Comedy) at Cinequest, qualifying for the 2020 Academy Awards. Selected as a director mentee in the AT&T Hello Lab Mentorship Program, she is currently directing her next short film under the guidance of Lena Waithe. Her first feature film "Reforma" delves into the colorful, complicated world of a young Latina woman in La Reforma (the Tucson, AZ projects) in the 1960's. Reforma is currently in development & seeking funding with the support of NALIP's Latino Media Market.
She is an Alumni of LAByrinth Theatre Company's Ensemble Workshop, and a proud member of SAG-AFTRA, AEA, The Alliance of Women Directors, Women in Film, and the Chicana Directors Initiative. She is also a participant in Women in Film's inaugural INSIGHT program seeking to support women of color in Hollywood.
Learn more about Jessica here! 
---
Maria Agui Carter
María Agui Carter is an independent filmmaker, a playwright, screenwriter, and an Assistant Professor of Visual and Media Arts at Emerson College. Over a dozen of Maria's documentaries have been broadcast internationally, and premiered at festivals from Tribeca to Frameline.  Her recent projects include "No Job for a Woman," "Rebel," and "SciGirls." She is also slated to direct her new fiction script "The Secret Life of La Mariposa."
Agui Carter is the former Board Chair of NALIP. She was also selected for the 2015 Latino Screenwriting Project, Maria worked on her first draft at the 2014 NALIP Artist Retreat Center, and is a lifetime member of NALIP. 
Check out more of her work here!
---
Michelle Salcedo
Born in Miami to a Cuban mother and Ecuadorian father, Michelle Salcedo moved to New York to attend Columbia University and graduated in 1997 with a B.A. in Film Studies. She was immediately hired by Miramax Films where she worked in the film marketing department for five years. She produced theatrical trailers and TV campaigns for over thirty films including Academy Award winner "Chicago", and Scorsese's "Gangs of New York." Her first feature screenplay, "Maria" was finalist for the screenwriting lab at the Sundance Institute in 1997. Since 2002, she's edited over fifty episodes of non-fiction T.V. including BBC's "What Not to Wear" and "While you Were Out", Emmy award winning, "A Baby Story" (TLC), "Tim Gunn's Guide to Style" (Bravo), "Tough Love" (VH1) and "Dale con Ganas" (Univision). Her directorial debut, "Piel Canela", was shot entirely on location in Cuba in 2018 and is currently being submitted to festivals worldwide.
Read more about Michelle's work here!
---
Flavio Alves 
Flavio Alves is a Brazilian film writer, director, and producer. He was granted political asylum in the United States in 1998 with the help of Immigrants and Refugee Rights Clinic at the City University of New York School of Law. Shortly thereafter, he attended Columbia University, where he earned an undergraduate degree in Political Science. After graduating, Alves worked as an assistant to then-New York Senator Hillary Rodham Clinton (D-NY) and to then-New York mayoral candidate Anthony Weiner (D-NY).
In 2007, Flavio returned to school to study film production at NYU, where he received the Technisphere Award for Outstanding Achievement. His debut feature film, "The Garden Left Behind" (2019), premiered at SXSW, where it won the Audience Award. His film was as well co-presented with NALIP alongside Outfest in 2018. Alves received The Film Society of Lincoln Center's Artist Academy fellowship, and has recently been selected to Ryan Murphy's HALF Initiative Directing Program, aimed at creating equal opportunities for women and minorities behind the camera. He is also the recipient of grants from numerous organizations, including the New York State Council on the Arts (NYSCA) and Jerome Foundation.
Find out more about Flavio here!
---
Eugene Michael Santiago
Eugene Michael Santiago is a poly-lingual writer, actor, director & theater-artist. Eugene's tennis short film, "Negrón (A Tennis Short)" is currently on festival run, and was nominated Best-Narrative-Short at Napa Valley Film Festival '17. He, along with his brother Christopher are honored to have the LA Premiere be a part of NALIP Latino Media Fest 2018. 
Originally from New York City, Eugene is a graduate of NYU's Tisch School of the Arts and the Steinhardt School of Education. Eugene attended University Legon, and Asheshi University (Ghana) studying traditional folktales and their fundamental importance in administering traditional medicine, alongside shamans and doctors. He continued his work abroad in the Ecuadorian Rainforest, writing about the oil crisis threatening the amazon. Subsequent work has lead Eugene to work with subaltern communities in the foothills of the Himalayas-India, and the Chinese SAR of Hong Kong.
Eugene's pilot for "Tierra Paz," a multi-generational, bilingual western focusing on the history of immigration across the Rio Grande border recently concluded NYU's Alumni Episodic Lab. 
Find out more about Eugene's work here!
---
Christopher Santiago 
Chris Santiago is an award-winning producer/director and life-long New Yorker looking to tell stories from an unexpected perspective. In addition to producing the feature film "A**holes" (SXSW '17), Chris has also produced branded content for Atlantic Records, MTN Dew, Lifetime + more. He has directed content for Steve Martin + Edie Brickell, as well as "Booyaka!" a 15 minute short available for stream on Amazon. In 2018, Chris's directed short, "Negrón," was selected to screen at NALIP's Latino Media Fest.  Chris holds a BFA NYU for film in 2014.
Check out Christopher's work here!
---
Juan Martinez Vera
Originally from Mexico, Juan received the prestigious Alfred P. Sloan Foundation grant to write and direct his most recent project, "Spark." This film went on to receive a US Student BAFTA Award nomination in 2016, a DGA award for Best Latino Filmmaker and an HBO distribution deal. Juan is currently producing a feature film, developing a Latino Series with Univision and assisting Writer/Director David Ayer on his upcoming Starz series "Family Crimes." 

Juan was a 2015 Latino Lens Narrative Shorts Incubator 2nd selection and his short was screened at NALIP's 2016 Media Fest. Juan's goal as a filmmaker is to inspire people to use their imagination to transform their reality. 

Juan was featured in our 2017 #WeAreInclusion campaign - check him and other profiles out here!
---
Alex Rivera
Alex Rivera is a filmmaker who has been telling new, urgent, and visually adventurous Latino stories for more than twenty years. His first feature film, "Sleep Dealer," won multiple awards at the 2008 Sundance Film Festival and the Berlin International Film Festival. Rivera's second feature film, a documentary/scripted hybrid, "The Infiltrators," won both the Audience Award and the Innovators Award in the NEXT section of the 2019 Sundance Film Festival. His work has been supported by the Ford Foundation, the Tribeca Film Institute, Time Warner, the Robert Rauschenberg Foundation, the Open Society Institute, Creative Capital, and many others.
 Alex studied at Hampshire College, was the Rothschild Lecturer at Harvard University, and is currently a Visiting Professor of Media Studies at Queens College. Alex was a speaker on panels at 2015 and 2019 NALIP Media Summit. 
Learn more about Alex and his projects here!
---
Esteban Arango
Esteban Arango is an award winning Colombian-American director based in LA with 10 years of experience in the television and film industry. Arango was part of the 2016 Fox Global Directors Initiative, and the 2017 Fox Writers Lab. That same year, Arango was also selected as a directing fellow for Film Independent's signature diversity program, Project Involve, where he was awarded the Sony Pictures fellowship award. Esteban directed the debut music video for "¿Téo?" featuring Jaden Smith. 
Esteban featured his short Blast Beat at the NALIP's Latino Lens Festival and Showcase and Latino Media Market in 2016. Most recently, Arango is directing the feature film Blast Beat with Charles King's Macro Ventures, and continues to work on a slate of music videos, which remains one of his creative focuses outside of narrative film and TV.
Check more of his work here!
---
Fernando Lebrija
Born in Guadalajara, Mexico, Fernando is a writer-director, skilled in directing in both English and Spanish. His career spans multiple genres such as Action, Drama, Comedy, Thrillers, Sci-Fi, and Fantasy. Fernando has worked in the Film and TV business, producing/directing more than 30 different TV Shows for companies like MTV, Televisa Mexico, and Fox Sports. In 2010 he received various nominations and awards such as LAS DIOSAS DE PLATA (Mexican Golden Globes) and Best New Director in addition to 7 nominations. The film received others nominations in the CANACINE Awards for Best Feature Film and Best Director among others. Fernando was nominated for Best Director in the Imagen Foundation Awards.
Fernando's movie Sundown was his first English-speaking film that had a theatrical release in the U.S. Mexico, and Latin America in 2016, and released online on Netflix. His third film, a Netflix Original, #REALITYHIGH was released in 2017. In 2018, Lebrija contributed to NALIP's "Looking Into The Directing Process Workshop." He currently directed a new series "El Juego de las Llaves," on Amazon and is in development for  "Kill The Moonlight." 

Check out more of Fernando's work here!
---
Juan Avella
Juan Avella is an LA-based writer-director-producer originally from Caracas, Venezuela, who focuses on gritty, social crime stories set in multicultural worlds. He holds a Screenwriting MFA from the AFI Conservatory, where he won the Fadiman Award for excellence in screenwriting for his crime feature Bolichicos. Juan has also written and produced shows and promos for E! Entertainment Latam and the Discovery Channel US. For almost 2 years, he taught screenwriting to 5th graders as a volunteer for the Young Storytellers program, and in 2016, he was a Film Independent Project Involve fellow. In 2017, his short Hijo Por Hijo played in 40 festivals, including NALIP's Latino Media Fest, the short as well accumulated 5 awards, and had a 5-week theatrical run in Venezuela, where it played nationwide before feature films in over 170 theaters. At the end of its festival run, the short was acquired by HBO for distribution and will premiered on their platforms in May 2018. He was as well a Juan is currently developing feature film and television projects and is repped by Danny Sherman and Jeff Ciabattari at Thruline Entertainment. 
Learn more about Juan and his project here!
---
Ivan Bordas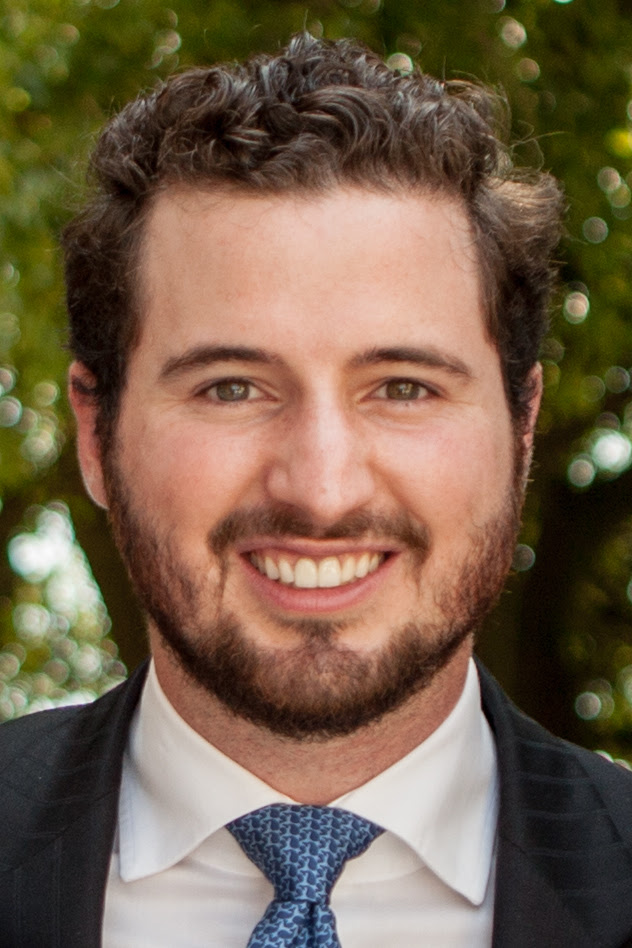 Ivan Bordas was born in Santiago, Dominican Republic. He began working in the film industry in Santo Domingo while pursuing a business degree from La Pontificia Universidad Catolica Madre y Maestra. Ivan received an MFA in Film and Television Production at the School of Cinematic Arts at the University of Southern California (USC). 
 He directed the short The Beach and produced Al Sur de la Inocencia, Tomorrow, and Mosquito: The Bite of Passage. He also wrapped his feature film, Cabarete, featured on the 2017 Latino Media Market.

Check out more of his work here!
---
Alejandro Montoya Marin
Born in Laredo, TX and raised in Monterrey, MX, Alejandro Montoya Marin is a first-generation American filmmaker and production manager. After studying marketing in Mexico, Montoya moved to Canada to study film production at Vancouver Film School, specializing in directing. He then went on to live in Albuquerque, and has since produced work, such as music videos, commercials and short films. Currently, Montoya divides his time between Los Angeles and Albuquerque where he works as a production manager for a local Spanish language TV station all while creating short films and developing two feature films. For "Rebel Without A Crew" the series, Montoya Marin created Monday, an action comedy. Alejandro was as well selected to participate in the 2018 Latino Media Market, for his short, "Low/Fi".
Find out more about Alejandro's work here!
---
Julio Quintana 
Julio Quintana is a Cuban-American writer-director from Austin, Texas. Quintana went on to work on "The Tree of Life" and "To The Wonder" where he developed his unique style under the mentorship of legendary director Terrence Malick. His first feature film, "The Vessel," was released in 2016, which starred Martin Sheen. 
In 2019 Quintana will direct his second feature film Untitled "Casa Hogar." Project, a co-production of Endeavor Content, Third Coast Content and Mucho Mas Media. 
Find out more about Julio's work here!
---
SJ Main-Muñoz
SJ Main-Muñoz is an award-winning director, writer, and producer whose films have screened in over 200 festivals worldwide. She has been selected for numerous competitive film labs and fellowships, including those of We For She Direct Her, NALIP, WGAW, WIF, AWD, and FIND. Before devoting herself full-time to directing in the dramatic and historical genres, SJ worked as a producer, unit production manager, production supervisor, coordinator, director of development, script editor, post supervisor, and executive assistant for film and commercials. She has worked with filmmakers and companies including Merchant Ivory Productions, DreamWorks SKG, River Road Entertainment, and director Stanley Donen.
As a second-generation Latinx determined to increase Latino representation in film and TV, SJ has written for the Huffington Post on the subjects of Latino Film and Women in Media, and she was the founder of the former Latino Film Fund and Latino Screenplay Competition. SJ has also lectured at Loyola Marymount University on the roles of the film director and producer. SJ received her BA from UCLA's School of Theatre, Film and Television in Directing and Acting, where she was the recipient of the James Bridges Excellence Award for Acting.
Reach more about SJ here!
---
River Gallo
River Gallo [pronouns he/his] is a GLAAD award-winning Salvadoran-American filmmaker, actor, writer, model and intersex advocate with interACT. His work explores the dynamics of personal and confessionary storytelling, and media's healing abilities through re-envisioning minority narratives. He is a graduate of NYU's Tisch School of the Arts Experimental Theatre Wing and the University of Southern California's School of Cinematic Arts MFA program.
 "Ponyboi," his USC thesis which he wrote, co-directed, and acted in, is the first narrative film created by and starring an out intersex person in the history of cinema---produced by Stephen Fry and Emma Thompson. This year River received the 'Rising Star Award' at the 2019 GLAAD Media Awards and was named one of the "Most Exciting Queer People to Follow in 2019" by Out Magazine. He is also the CEO and co-founder of Gaptoof Entertainment, a multi-media production house in Los Angeles.
View River's work here!
---
Patricia Cardoso
Patricia, a filmmaker, writer and director, moved to the U.S. in 1987. She has directed "The Water Carrier," "Real Women Have Curves," "Lies in Plain Sight," "The Air Globes," "Meddling Mom," "Ro," "La Clave," and "El Paseo de Teresa."
Cardoso was the first Latina ever to win a Sundance Film Festival Dramatic Audience Award and to receive a Student Academy Award. She was invited to join the Academy of Motion Pictures Arts and Sciences in the Directors branch in 2017. In 2018 Ava DuVernay tapped her to helm an episode of her acclaimed series Queen Sugar. You can see Patricia on NALIP's 20th Anniversary 'Storytellers Roundtable.'
View Patricia's work here!
---
Angel Manuel Soto
L.A. based Puerto Rican , Angel Manuel Soto began his career as a TV producer and later focused on Art Direction at a local advertising agency. In 2015,  he completed his first feature film, "LA GRANJA," which premiered at Fantastic Fest and was awarded for Best Opera Prima at the Guadalajara International Film Festival and Grand Jury Award for Best World cinema at the Urbanworld Film Festival in NYC . In 2017 Angel created his VR film "Dinner Party" and won multiple awards for Best Cinematic Experience all around the world and screenings at festivals like Tribeca, Sundance and SXSW Film Festivals.
He is currently in post-production on his second feature film "TWELVE", produced by Jada Pinkett and Will Smith, written by Barry Jenkins, starring Jahi Winston, Teyonah Parris, Will Catlett and to be distributed by Sony Pictures/Columbia Pictures. 
"NALIP has been my ally since day one. They pretty much became my family when I came to LA from Puerto Rico 5 years ago. Not only did they showcase my first film LA GRANJA as part of their latino showcase, but they have supported me on every festival since then and connected me with industry professionals in Hollywood and around the world. NALIP is an integral part of my success and it is my hope that it stays like this in the future."
Angel was part of our #WeAreInclusion campaign - check out his profile here!
---
Marianne Amelinckx
Natural born storyteller and official videographer for family and friends since 1989, Marianne Amelinckx moved away from her small hometown in Venezuela to pursue a career in Film and TV in Caracas. She worked as an Assistant Director for Venezuela's internationally recognized feature films "La Familia" (Cannes Film Festival 2017), "El Amparo" (San Sebastián Film Festival 2016), and "Jazmines en Lidice" (Miami Film Festival 2019) among others.
Her first short film "Salta" (Dive) premiered at Tribeca Film Festival in 2017 and obtained the Jury's Mention for Student Visionary Award. Her project "Vuela" was one of the Top 5 finalists of the Chanel and Tribeca Film Institute Program Through Her Lens 2017 and Semi-Finalist for NALIP's Latino Lens Incubator Program 2018. The project is currently being developed into an anthology series about long distance love and broken families in the modern global landscape. 
Watch "Salta" on Amazon Prime Video here!
---
Daniela De Carlo
Daniela kick-started 2019 directing her first primetime network television show, "Chicago Med," which aired in late March to an enthusiastic audience of executives and fans alike. It was Lesli Linka Glatter who handpicked Dani amidst thousands of applicants as a recipient of the inaugural NBC Female Forward Class, through which she got the job. Daniela's first auteur feature, "The Blackout," is now entering the festival circuit while "Mother of Mist" and a few other projects are in development. Originally from Argentina, Daniela worked her way up from P.A. to writer/director/producer, collaborating along the way with a myriad of industry heavyweights such as Alexander Payne, Martin Scorsese, Peter Bogdanovich, David E. Kelley, the Weitz brothers, Forest Whitaker, and Tony Scott. Daniela lives in Los Angeles and is repped by Paradigm.
Check out Daniela's work here
---
Gabriela Tagliavini
Gabriela Tagliavini is an award-winning filmmaker who has directed 7 feature films. She recently directed an original film for Netflix, "A Pesar de Todo" ("Despite Everything"), which was released in 190 countries. In 2018, Gabriela sold a TV pitch to Amazon Studios to develop her own TV series. Her previous film "How To Break Up With Your Douchebag" ("Como Cortar a tu patan") opened #1 in the box-office in Mexico, topping "Blade Runner." In her previous films, she directed stars like Sharon Stone, Miguel Rodarte, Manolo Cardona, Billy Zane, Eva Longoria, Kate Del Castillo, Sean Patrick Flanery, Carmen Electra and Christian Slater. She has worked as a writer/director for top companies like Disney, Buena Vista, Starz, Voltage, Viacom, VH1, MTV, Maverick, Claro Video, Televisa, Comedy Central, ABC and HBO. Gabriela Tagliavini was selected for the Sundance and WIF's Women Initiative. She was honored with a "Life Achievement" award from the Baja Film Festival. She received a a Masters Degree from the prestigious American Film Institute (AFI). She is represented by CAA.
"It's so great that many amazing Latino directors are winning Oscars and making a difference. But how about the Latina directors? We do exist. We are not unicorns"
Gabriela was included in our #WeAreInclusion campaign - check out all the profiles here! 
---
Marvin Lemus
Marvin Lemus is a Mexican-Guatemalan-American writer and director born and raised in California. He wrote Gente-Fied: The Digital Series, executive produced by America Ferrera and MACRO. Lemus's experience with NALIP started in 2017 when he did a few of NALIP's Latino Lens Workshops with Claudia Restrepo by giving filmmakers the tools and tips to work with digital content. 
Lemus is a Film Independent Project Involve Alumni, It was as a Project Involve Fellow that he was able to direct the short film, VÁMONOS. Vámonos went on to screen internationally in over 40 film festivals and won awards at NBCUniversal Short Film Festival, Frameline40, and a prestigious Imagen Award. Additionally, Lemus is an alum of the 2017 Sony Diverse Director's Program and is a current fellow of the '18-'20 Disney/ABC Directors Fellowship.
Although he knows he was lucky and his story is out of the norm, he feels that with the help of NALIP and the advance Latinx are making in the industry, Latinx out there are going to stop feeling alone and more represented because "we can do this, and don't tell me no because I have already done it".
Marvin was part of our #WeAreInclusion campaign - check out all the profiles here! 
---
Maru Buendia-Senties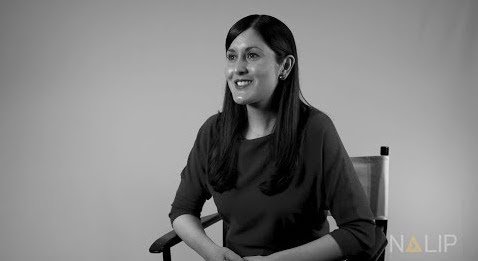 Writer and director Maru Buendia-Senties is a Mexico City native who relocated with her family to move to the United States. Her work promotes female representation, showcasing her personal experiences on the screen. She has been honored by the Princess Grace Foundation and has worked on three award winning films. Buendia-Senties got her Masters in Fine Arts Film Production from the University of Texas. She was part of the NALIP Latino Lens Narrative Short Incubator and produced her short film "Windows" and screened it at the 2016 NALIP Media Summit.
Check out more of Maru's work here!
---
Joel Novoa 
Joel Novoa is a director best known for his work on the recent hit TV series Arrow, born in New York and raised in Venezuela for the majority of his life. Joel directed "God's Slave" at the age of twenty-four. The movie received worldwide theatrical release and was purchased by Netflix. Joel directed the film "I.D.2: Shadwell Army", sequel to the prestigious British hooligan film "I.D," starred by Linus Roache. Joel directed "Day of Reckoning" for NBCUniversal. It was one of the year's top-rated films for Syfy Channel. He completed his second film for NBCUniversal, "The Nanny," which premiered 2017 through Universal Pictures.
When speaking about NALIP, Novoa explains, "I attended the media summit in 2017 and I felt very empowered and I think for the first time I felt like I was in a place where I was not the guest and I was not being looked upon because of my accent or because of where I come from but people were interested of coming to our world and genuinely attracted to everything we have to offer."
Novoa has contributed to NALIP's Latino Lens Workshop Series that teaches and informs other professionals and emerging creators techniques and skills needed in the industry. 
Marvin was included in our #WeAreInclusion campaign - check out all the profiles here!
---
Catalina Aguilar Mastretta
Catalina Aguilar Mastretta studied Communications at the Universidad Iberoamericana, Cinema at New York University and Screenwriting at the American Film Institute. She was the screenwriter and director of Las Horas Contigo (Time With You, 2015), nominated for the Ariel Award for the best opera prima. She wrote and directed the short film Tabacotla in 2008, was a screenwriter for the historical drama series Gritos de Muerte y Libertad (Cries of Death and Freedom, 2010), which commemorates the Bicentenary of the Independence of Mexico, and wrote the script for the film Echo Park (2014). In 2017, she wrote and directed Everybody Loves Somebody, a Mexican romantic comedy starring Karla Souza and José María Yazpik. Most recently, Amazon ordered a bilingual comedy pilot written, directed, and executively produced by Catalina. Catalina has as well directed the first two episodes from season one of the STARZ's series, Vida.
Read more about Catalina's upcoming project here
---
Alfonso Gomez-Rejon
Alfonso Gomez-Rejon is an American film and television director. He began his career as personal assistant to Martin Scorsese, Nora Ephron, Robert De Niro and Alejandro Gonzalez Inarritu. He has gone on to direct second unit for Ms. Ephron, Inarritu, Scorsese, Kevin Macdonald, Ryan Murphy and Ben Affleck. 
He directed "Me & Earl & the Dying Girl" for Indian Paintbrush, which won both the Grand Jury Prize and the Audience Award in the US Dramatic Competition at Sundance Film Festival 2015. His television program credits include several episodes of Glee and several episodes of American Horror Story. He was nominated for a Primetime Emmy Award for Outstanding Directing For a Miniseries for American Horror Story: Coven. His most recent work includes working on the Netflix series, Chambers, as an executive producer.
Alfonso has contributed in previous panels, " A Filmmaker's Guide" at the 2015 NALIP Media Summit. 
View Alfonso's work here!
---
Rashaad Ernesto Green 
Rashaad Ernesto Green, a promising directorial talent from the Bronx, makes movies that get under your skin. His pictures, a trio of shorts and a feature, openly seek to reveal the humanity within the taboos and faux pas of people of color. With his feature film, "Gun Hill Road", a NALIP Stella Award finalist, he won the 2011 Imagen best feature the award.  
 His films have screened on Netflix, on HBO, and at festivals internationally. He's been supported by Cinereach, Sundance Institute, Tribeca Film Institute, IFP, HBO, NBC, Time Warner, and Warner Bros.
Check out Rashaad's work here!
---
Reinaldo Marcus Green
Reinaldo Marcus Green is a writer, director, and producer. A graduate of NYU Tisch Graduate Film School, his first feature narrative, Monsters and Men had its world premiere at the 2018 Sundance Film Festival. The film received a Special Jury Prize for Outstanding First Feature and was acquired by NEON for US distribution. Reinaldo participated in the 2017 Sundance Institute Directors and Screenwriters Lab, where he was named a recipient of the 2017 Sundance Institute / Time Warner Fellowship. He was one of Filmmaker Magazine's 25 New Faces of Independent Film (2015).
Green is currently in the post production stages for new features:"Good Joe Bell" and "King Richard" starring Will Smith. 
View Reinaldo's work here
---
Sara Seligman
Writer-director Sara Seligman's debut feature,Coyote Lake, starring Adriana Barraza and Camila Mendes, was released in select theaters through Cranked Up this August. Born and raised in Mexico, Seligman moved to New York City in 2005 to pursue her dream of becoming a filmmaker. After graduating the New York Film Academy, Sara worked in production, development and post-production in film, television and advertisement. During this career path, Sara worked under the wing of Jennifer Todd (for the feature film "Live By Night" and the 2017 and 2018 Academy Awards,) and as a commercial producer for ad agencies. Sara sold her first screenplay, PlanV, to No Dancing Today, in 2015; the movie had its theatrical release in Mexico summer 2018. Sara wrote, directed and produced her short film, Diego, which was screened at film festivals around the world (including the Palm Springs International Film Festival), and received several awards, including the Gold Lion at the Barcelona Film Festival.
Learn more about Sara's film here
---
Peter Bratt
Peter Bratt is an award winning screenwriter and independent filmmaker whose first feature "Follow Me Home" premiered in competition at the 1996 Sundance Film Festival and won the Best Feature Film Audience Award at the San Francisco International Film Festival. In 2009, Peter wrote and directed "La Mission" that he and his brother Benjamin produced. Peter received the prestigious Norman Lear Writer's award, the 2010 Stella Award at NALIP's Latino Media Awards, and was one of 10 American independent filmmakers selected by Sundance and the President's Committee on Arts and Humanities to launch Sundance Film Forward. 
Peter is currently the co-writer and director of "Dolores," a feature documentary about the life of controversial activist, Dolores Huerta -- a film he is co-producing with Brian Benson and Grammy Award winning musician, Carlos Santana. 
View Peter's work here!
---
Robert Rodriguez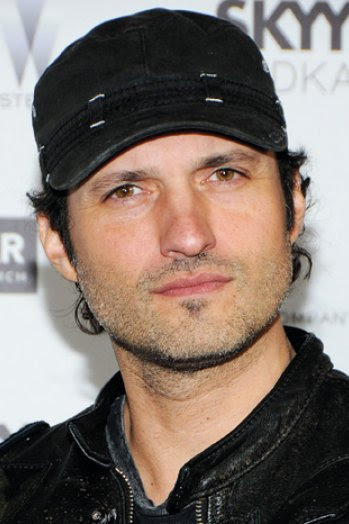 Of many talents, Robert Rodriguez is a filmmaker, score composer, cinematographer, film editor, and visual effects supervisor. He shoots, edits, produces, and scores many of his films in Mexico and his home state, Texas. He is most popular for his $7,000 feature film,"El Mariachi," and other successful films "Desperado," "Once Upon a Time in Mexico," "From Dusk Till Dawn", "Spy Kids," "Alita: Battle Angel," and many more. 
Rodriguez launched his 24-hour English language entertainment network , El Rey, in 2013. In 2015, Rodriguez announced the El Rey Diversity Council, an advisory group comprised of leading national Latino advocacy organizations, including NALIP, that have collaborated with the entertainment network. 
View Robert's work here!
---
Lin-Manuel Miranda
Lin-Manuel Miranda is an award-winning composer, lyricist, and actor. He is the creator and original star of Broadway's Tony-winning musicals, Hamilton and In the Heights. Hamilton - with book, music and lyrics by Mr. Miranda, in addition to him originating the title role - was awarded the 2016 Pulitzer Prize in Drama and earned a record-breaking 16 Tony Nominations, winning 11 Tony Awards including two personally for Mr. Miranda for Book and Score of a Musical. The Original Broadway Cast Recording of Hamilton won the 2016 Grammy for Best Musical Theater Album. Both Mr. Miranda and Hamilton won the 2016 Drama League Awards for Distinguished Performance and Outstanding Production of a Musical, respectively. Miranda, Thomas Kail, Andy Blankenbuehler and Alex Lacamoire were awarded a 2018 Kennedy Center Honors for their collaborative achievement in Hamilton and its continued artist impact. Most recently. Lin-Manuel is set to direct a film adaptation of 'Tick, Tick … Boom!'.
Check out Lin-Manuel's work here
---
Rebecca Murga
Rebecca Murga is an award-winning filmmaker who works in Los Angeles as a writer and director. She produces and directs films, commercials, documentaries and branded content in both English and Spanish. Some of her past clients include ABC, CBS, CBS Sports, Mundo FOX, NHL, MLB, NBA, Comcast, ESPN, Mid-Atlantic Sports Network, HBO Boxing, US ARMY, AT&T, Lucent, Verizon, Merck & Co., Walgreens, Evan Williams and A&E Networks. She most recently was one of three directors hired to direct for the 16th Annual Los Angeles ABC Talent Showcase held at the EL Portal Theatre. 
Rebecca was also the recipient of the National Association of Latino Independent Producers (NALIP) grant announced at Sundance 2015. The program is sponsored by the Time Warner Foundation and National Endowment of the Arts. Rebecca has as well served as a U.S. Army Captain and Public Affairs Officer, and has deployed to Iraq, Kuwait, and Afghanistan. Rebecca is currently a working writer/director in the Dan Lin Television Incubator Program, writing a television pilot with the support of Rideback and MRC, and getting ready to direct a feature film next year.
"Any success I have as a writer / director direct correlates with the incredible support NALIP has given me over the years. Whether it is providing me mentorship, film grants, jobs or classes through the Media Summit, the support given to Latinx military filmmakers makes it possible to keep pushing forward in the industry.NALIP goes out it's way to help Latinx military veterans and women in the industry promoting talent to managers, agents and production houses and also seeks out opportunities for underrepresented populations."
To find out more about Rebecca's work, read here
---
Janicza Bravo
Janicza Bravo has been directing and writing content since her VICE produced short, "Eat!" was released in 2011. In 2014, her short film Gregory Go Boom, starring Michael Cera, won the Grand Jury Prize at the Sundance Film Festival, and Janicza was named as one of Filmmaker Magazine's "25 New Faces of Independent Cinema." 
With a background in theater cultivated while studying direction, costumes, and set design at New York University, Janicza embraces new genres and technologies. Hard World for Small Things was her first turn to virtual reality, premiered at Sundance in 2016 and was also the highlight of Tribeca's Virtual Arcade that same year. At the 2017 Latino Media Fest,  the Jamaican-American director Bravo was selected as the winner of the Best Latinx Filmmaker of the Year for her film, Lemon. She then went on to direct the first episode of season three for Kate Spade's hit branded content series #missadventure. In 2018, she directed Act IX of Gucci's video series The Performer, featuring playwright Jeremy O. Harris. Janicza has also directed episodes for television series, including Atlanta, LOVE, Divorce, and Dear White People.
Read more about Janicza's recent work here!
---
Aurora Guerrero 
Aurora Guerrero's span with NALIP has reached more than a decade. She was once part of NALIP's Latino Producer's Academy in 2006, which wrote, produced and directed Mosquita y Mari, her debut narrative feature. She became the first Chicana filmmaker to debut a feature-length film at Sundance Film Festival, who was also previously a Sundance Institute and Ford Foundation Fellow. 
Guerrero directed the Ava DuVernay produced Queen Sugar episode "What Do I Care for Morning" which aired as episode three in season two. Guerrero is developing her second feature film, Los Valientes, winner of grants from Sundance, Tribeca, San Francisco Film Society and the Global Arts Fund and was selected to participate in IFP's No Borders program. 
Aurora was a panelist at the 2018 NALIP Media Summit, read more about her here!
---
Melina Matsoukas
Melina Matsoukas is a two-time Grammy Award winner and four-time MTV Video Music Awards winner for her "We Found Love" and "Formation" music videos. She has made an indelible impact on the entertainment industry with her unique aesthetics and skillful ability to craft high-polished projects with distinct points-of-view. 
Melina recently moved into scripted television with her work as executive producer and directors of "Insecure." She brought her distinct point of view on Emmy Award-winning episode "Thanksgiving" from "Master Of None." Matsoukas will make her directorial debut in film, with Queen & Slim, starring Jodie Turner-Smith and Daniel Kaluuya, written by Lena Waithe. She is currently developing a number of film and television projects, including an adaptation of Marlon James' seminal novel, A Brief History of Seven Killings for Amazon Studios.
Check out Melina's work here!
---
Kase Peña
An award-winning filmmaker, Kase was born in New York City. She's a Transgender Latinx Woman, the offspring of working class parents from the Dominican Republic, and she's fully fluent in Spanish. Kase recently made history as the first Transgender Latinx Woman to get hired as a Staff Writer on a scripted TV show when she joined the writing team of "Brujas" created by Showrunner Tanya Saracho. This past January, Kase shadowed Emmy Award winning Director/Showrunner Jill Soloway on Transparent Finale. Kase has been the recipient of some of the most prestigious Fellowships in the industry, including The Latino Lens Directing Program; the Outfest Screenwriting Lab, among others. Sony Pictures Entertainment named Kase their 2019 Diversity Fellow, an honor that goes to one Project Involve Fellow each year. An active WGA member, she is (to date) the only known Transgender Latinx woman to join the Writers Guild of America, West.
Kase was part of our #WeAreInclusion campaign - check out all the profiles here! 
---
Nancy C. Mejía
Nancy C. Mejía's involvement with NALIP began when she volunteered for the 2015 NALIP Media Summit because she could not afford a pass to the event by the time she heard about it. She drove the transport van for a week and was so busy she did not actually make it into the Summit. However, her hard work and dedication received recognition, and she was later able to showcase her short film as part of the Latino Lens program.
After a recommendation by NALIP, an original pilot script, and two rounds of interviews, Nancy was hired as a staff writer on her first series by STARZ. Nancy recognizes it's a privilege to start her professional television career in such a diverse, inclusive writer's room and looks forward to practicing and refining her craft as a storyteller. 
Nancy was part of our #WeAreInclusion campaign - check out the profiles here! 
---
Suzanne Andrews Correa
Suzanne Andrews Correa is a Mexican American screenwriter and director. A recent graduate of the Film Program at Columbia University (MFA), she has worked in the industry for almost a decade as a member of IATSE. Her latest short, La Casa de Beatriz, premiered at the 2017 Morelia International Film Festival and received awards from the Princess Grace Foundation and Directors Guild of America. Andrews Correa is a 2018 Sundance Screenwriters Lab Fellow and recipient of the Latino Fellowship. La Cazadora (The Huntress) will be her feature directorial debut.
Read more about Suzanne's work here
---
Gandja Monteiro
Gandja Monteiro is a director, writer and producer based in Los Angeles and São Paulo. Since graduating in film from NYU's Tisch School of the Arts, she has directed work in more than a dozen countries, four continents and eight languages. Her narrative short ALMOST EVERY DAY (2009) won international visibility in festivals such as Tribeca and Palm Springs, and went on to be shortlisted for the Academy Awards®.
Monteiro has directed commercials and branded content for industry heavy-hitters such as Nike, Adidas, Google, Coca-Cola, AT&T, Chevrolet and Smirnoff, among others. Beneath The Canopy, a film she directed for Google Brand Studio, was shortlisted at the 2018 Cannes Lions Festival. 
Her first TV project, an hour-long episode for HBO's documentary series Youth just had its broadcast premiere. On the episodic TV front, she recently directed two episodes of the series Vida for Starz. She also helmed a pilot for Showtime, starring Amanda Decadenet. 
Gandja is a 2018 fellow of the AFI Directing Workshop for Women. She's just premiered her new sci-fi short film Control/Option/Escape, which she directed through the program. She has just gone through the Fox TV Director's Lab and the Universal Feature Director's Lab. Gandja is currently developing her first feature film and a TV show based on her film Boxlink.
Find out more about Gandja and her work here!
---
Cristina Ibarra
Cristina Ibarra has been making award-winning films for PBS that explore the US-Mexico border for the past sixteen years. Her most recent documentary, Las Marthas, premiered on Independent Lens in 2014. The New York Times called it "a striking alternative portrait of border life". Her PBS documentary collaboration, The Last Conquistador, had a national broadcast on POV. USA Today called the film "Heroic". Dirty Laundry: A Homemade Telenovela, her first short fiction, won multiple awards and was broadcast on PBS. Ibarra has created mini-films with the NY International Latino Film Festival, LPB and the Latina collective furlana.org.
She is the recipient of numerous fellowships from the Rockefeller Foundation, the New York Foundation for the Arts, CPB/PBS Producer's Academy, the Latino Producers Academy, Firelight Producers Lab and Creative Capital among others. She is fellow of the Sundance Women's Initiative.
Read more about Cristina's work here
---
Zetna Fuentes 
Zetna Fuentes, a television and theater director, was born and raised in the Bronx and began her directing career in New York theater working on numerous critically acclaimed Off-Broadway productions. 
She most recently directed and executive produced the pilot and second episode of the new Netflix series, "Cursed." Her recent credits include " Jane The Virgen," "The Deuce," "Ray Donovan," "The Chi," "Jessica Jones," "This is Us," "Bosch," "Snowfall," and "Shameless." Zetna previously directed on daytime dramas, "Guiding Light" and "One Life To Live," for which she was nominated for three Daytime Emmy Awards.  She also serves on the National Board of the Directors Guild of America.
Check out Zetna's work here!
---
Linda Mendoza
Linda Mendoza's directorial career began in 1992, directing promotional segments for Fox and MTV. She then went on to direct/produce the Nickelodeon sketch comedy series' "Roundhouse" and "All That". She has gone on to direct other television series and specials like "Tiffany Haddish Presents: They Ready," "Black-ish," " Lopez," "Superstore," and "One Day at A Time." 
Linda has mentored emerging content creators at 2016 NALIP's Latino Lens Fest and spoke on the 'What It's Like To Be A Latina TV Director In Hollywood' at the 2018 NALIP Media Summit.
Linda was a panelist at the 2018 NALIP Media Summit, read more about her here!
---
Deborah Esquenazi
A native Texan, Deborah Esquenazi is an acclaimed director of the award-winning documentary Southwest of Salem: The Story of the San Antonio Four. Her work explores the intersections of mythology & justice, identity & power. She went on to win several awards including Outstanding Documentary at the 28th GLAAD Media Awards as well as a 2017 Peabody Award for "Southwest of Salem" and will adapt the doc for a t.v. series. 
In 2018, Deborah launched production company Myth of Monsters to demystify stories and myths about women of color and LGBTQ individuals. She is currently developing a bilingual coming-of-age LGBTQ drama, "Queen of Wands," with Cathleen Sutherland ("Boyhood") and Susan Kirr ("I Love Dick"). 
"As a filmmaker, I am committed to using media to reveal societal inequities, rally support for important causes, and create probing, powerful cinema," Esquenazi has said.
Read more about Deborah's work here!
---
Jenée LaMarque
Jenée LaMarque is a director and writer, known for The Pretty One , The Feels, and Room 104. She has an MFA in screenwriting from the American Film Institute. 
At AFI she wrote The Pretty One, she as well wrote and directed the short Spoonful, which premiered at the Sundance Film Festival in 2012. The Pretty One script was on The Black List in 2011, which helped LaMarque enlist top talent like Zoe Kazan playing both twins, and Jake Johnson, who plays her love interest. LaMarque was a finalist for the Tribeca Film Festival's award "The Nora" in 2013. The Pretty One was nominated for the 2014 Best Movie By a Woman by the Women Film Critics Circle and won Best Narrative Feature. Jenée also received Best Director at the 2013 Savannah Film Festival.
Jenée's second feature The Feels starring Constance Wu, Angela Trimbur, and Ever Mainard, premiered in competition at The 2017 Seattle Film Festival. She as well directed several episodes on season 2 of the series, Vida.
Find out more about Jenée's most recent work here!
---
Kimberly McCullough
Kimberly McCullough will be directing the iconic reboot of High School Musical for the new streaming service, Disney+. Last year, she wrapped on hit series The Bold Type. She also directed two episodes of The Conners and the new comedy TV Series Cool Kids this fall. Last year, Kimberly directed her third episode of One Day at a Time.  Previously, Kimberly directed two episodes, including the finale, of Youth & Consequences. Kimberly has directed two episodes of Pretty Little. 
 A Latina director, Kimberly is a true utility player with a diverse resume covering hour long drama, single cam and multi cam comedies. Kimberly earned six Daytime Emmy nominations and two wins in her role as Robin Scorpio on the daytime soap opera, General Hospital.
 In 1996, Kimberly left General Hospital to attend NYU Film School and to pursue directing full-time. Kimberly was one of eight women selected to participate in the AFI Directing Workshop for Women, where her film won the AFI Nancy Malone award and has been accepted into 12 festivals worldwide, including LA Comedy Fest and Shockfest where Kimberly received the "Best Director" award.
Read more about Kimberly here!
---
Xan Aranda
Born and raised near Chicago, Xan Aranda is a Los Angeles-based Emmy nominated filmmaker, and showrunner of a forthcoming Netflix series. Her previous work spans a wide range of fiction and documentary film and TV, branded content, commercials, music videos, and more. With Mark and Jay Duplass, Xan developed and serves as an Executive Producer of HBO's Room 104. She also produced Blue Jay with Mel Eslyn, starring Sarah Paulson, which premiered at TIFF and sold to Netflix. 
Xan produced the Duplass Brothers first commercial in 2015. Xan's Emmy nomination was alongside Jill Soloway for Transparent's "This Is Me" --a collection of short films for which she served as Producer and Co-Executive Producer. After its world premiere at New York Film Festival and Lincoln Center, Xan's directorial debut Andrew Bird: Fever Year screened in 90+ festivals, taking home nine awards. Xan produced the award-winning Kartemquin Films (Hoop Dreams) release Milking the Rhino, which filmed in Kenya and Namibia and screened on five continents. She served as Outreach Director for Prisoner of Her Past, directed by Gordon Quinn. Founder and Executive Director of the Chicago Short Film Brigade, Xan curated and hosted screenings of international short films from 2003 through 2012. The Sundance Institute recruited her for their ShortsLab in 2011.
Find out more about Xan and her work here
---
Eva Longoria
Eva Longoria is the youngest of four sisters who grew up in a Mexican-American family on a ranch near Corpus Christi. She attended Texas A&M University-Kingsville, where she received a Bachelor of Science degree in Kinesiology. After graduating from college, she was signed by a theatrical agent, landing roles on The Bold and the Beautiful, General Hospital and The Young and the Restless. After Y&R, Eva became well known worldwide with her work on Desperate Housewives, where she was honored with the Favorite Female TV Star award. 
She has also appeared on such films as, The Sentinel, Over Her Dead Body, For Greater Glory, Frontera, Lowriders, Overboard, and Dora and the Lost City of Gold. She also served as an executive producer for the Lifetime television series Devious Maids and The Grand Hotel. As well as as an executive producer of social issue documentaries, including Food Chains and The Harvest. In 2017, Longoria directed the season three finale episode of the ABC comedy Black-ish. Currently, she is set to direct the upcoming film,Flamin' Hot, the Fox Searchlight biopic about Richard Montanez, who created the spicy Flamin' Hot Cheetos snack. Eva is also set to direct and produce Universal's 24-7, a workplace comedy and is producing the film, My Daughter's Quinceañera.
Read more about Eva's latest work here