NALIPsters at SXSW 2018
Posted by NALIP on March 08, 2018
NALIP members Iliana Sosa and Chelsea Hernandez will be screening their short documentary An Uncertain Future in the Texas Shorts portion of the South by Southwest film festival.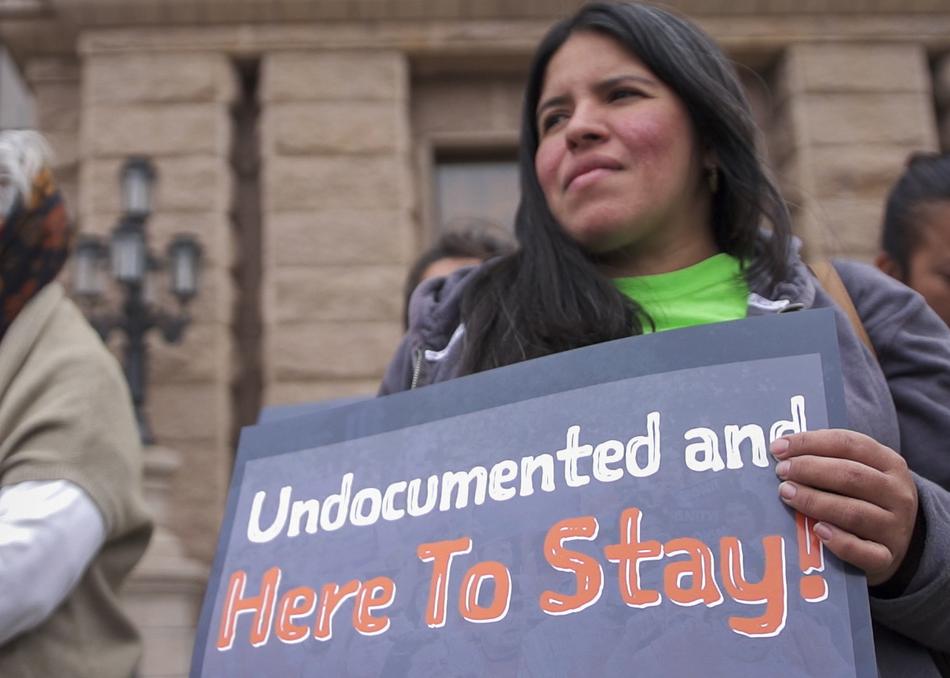 Image Courtesy of SXSW
The documentary tells the story of two expectant mothers in Austin, Texas, who are personally affected by increased ICE raids and growing hostility towards immigrants in America. Their children are expected to be born just weeks after Trump's inauguration. Ruth, who is undocumented, worries that she and her husband will be deported and separated from their newborn and three older children. Cristina, a US citizen, fears that her undocumented husband could be whisked away at a moment's notice. Meanwhile, an ongoing battle in the Texas legislature leaves the fate of the children of deported immigrants up in the air.
Iliana Sosa has previously produced works such as Fantastic, which Sosa produced and screened at the 66th Berlin Film Festival in 2016. She also directed the narrative feature film Detained in the Desert, which premiered at the Los Angeles Latino Independent Film Festival (LAIFF).
Chelsea Hernandez is a past fellow of the 2016 NALIP Latino Media Market. There she presented her film Building the American Dream, which went on to participate in the 2017 Tribeca / A&E IndieFilms Story Lab and Tribeca's All Access. 
You can learn more about the screening and get tickets here. 
LATINO FILM & TV CREATORS MEET UP
NALIP will be holding a Latino Film & TV Creators Meet Up at SXSW 2018. 
NALIP representative and Executive Director, Benjamin Lopez will discuss where Latinos are in the business perspective of Film, TV and media overall and how NALIP has positioned itself as the leading talent curator and industry tastemaker when it comes to letting the industry know how and who to invest in for the future and longevity of their companies. 
We invite you to connect, engage and meet future collaborators in this community Meet Up. 

MAR 12, 2018 | 11:00AM – 12:00PM
Participants must purchase a badge & RSVP at [email protected] to attend.
Learn more here. 
Authentic Storytelling: Designing Narratives Around Cultural Identity
At BuzzFeed, a diverse set of voices are shaping meaningful, genuine storytelling by exploring the larger themes around culture and creating identity based content. Individual creators are empowered to shape stories and narratives around their own personal experiences, building a colorful collection of stories that engage a global audience. The digital media company's latest storytelling initiative is the Creators Program, helmed by Caitlin Cowie and Ella Mielniczenko, which includes talent from channels including Pero Like, Boldy, Ladylike and more. The creators, including Claudia Restrepo and Jazzmyne Jay, give voice to the underrepresented and showcase unique perspectives, all while experimenting with new formats and evolving for the future.
MAR 13, 2018 | 9:30AM – 10:30AM

MORE INFO HERE
Latinx Representation, Resistance & Identity
Representation, resistance and identity are crucial elements to making Latinx-targeted content work. Panelists will answer questions like: How do you listen to your audience carefully to create content that they want – and need? Why is the Latinx representation so varied – what identifies us and what brings us together? And how do you market to and target such a diverse community? Finally, learn what resistance means for the Latinx community and how it's portrayed in Latinx-targeted content.
MAR 14, 2018 | 12:30PM – 1:30PM

MORE INFO HERE